The Most Luxurious Possessions of WWE Superstar John Cena
Published 02/16/2021, 11:23 AM EST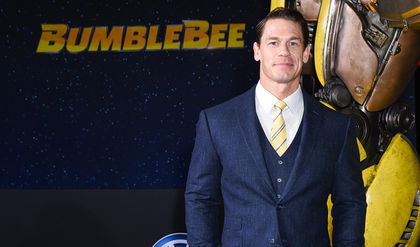 ---
---
John Cena needs no introduction. His popularity knows no bounds, and we can even consider him as the biggest megastar in WWE after Stone Cold Steve Austin and Dwayne 'The Rock' Johnson.
ADVERTISEMENT
Article continues below this ad
The wrestler turned actor is a big-money player, and it shows from his lifestyle. Today, we check out the 16-time World Champion's most luxurious possessions!
2006 Rolls Royce Phantom – 'Classy' John Cena
ADVERTISEMENT
Article continues below this ad
The leader of the Cenation owns an impressive 2006 Rolls Royce Phantom. The car oozes luxury and costs approximately $330,000. Cena's RR Phantom has some interesting details, unlike any other Phantom.
The Phantom means a lot to John Cena, as he believes it is the ultimate display of luxury. His Phantom is gray and has a custom tungsten color stripe at the bottom, making it pretty unique.
The 2006 Phantom isn't the only Rolls Royce owned by Cena. He also owns a 2009 Phantom Drophead Coupe!
2009 Lamborghini Murcielago LP 640
The 'Champ' has a love for hot wheels! He has three Lamborghinis in his collection, and two of them have a connection to The Batman! Yes, you read it right. Cena's 2009 Murcielago LP 640 costs over $375,000 and is the same car Bruce Wayne drove in the 2008 Hollywood film, 'The Dark Knight.'
The Bumblebee actor also has a rare 2006 Lamborghini Gallardo LP 560-4. He likes to call it the 'Lambor-greeni' based on its lemony green color. He also houses the stunning 2006 Lamborghini Murcielago Coupe, also known as the 'Batmobile.'
2017 Ford GT – Only a few, including John Cena, got their hands on this beauty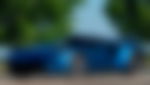 The former 'Doctor of Thuganomics' has a thing for fast cars, and the 2017 Ford GT is a beast in that regard. It costs a whopping $450,000 and only a few people own it, including John Cena.
The former WWE Champion also got into some legal trouble when he sold the car in just a little under two years of purchase. The matter settled out of court, but that hasn't stopped Cena from adding beasts to his collection.
And just so you know, he also owns a rare 2006 Ford GT, too!
The John Cena Favorite – 2009 Lamborghini Gallardo LP 560-4
Alright, coming back to the Lamborghini. 'The Champ' owns a rare 2009Lamborghini Gallardo LP 560-4 worth over $250,000! Not just that, but Cena's Gallardo is the only one of its kind that has a Custom Verde Scandal Paint Job.
Cena has a hard time getting in and out of the car, but it's undoubtedly one of the best in his long car collection. He likes to call his 2009 Gallardo the 'LamborGREENi' thanks to its unique color.
John Cena's $3.4 million house!
The 16-time World Champion may be billed from his hometown of West Newbury, Massachusetts, but he lives in an ultra-luxurious mansion in Tampa, Florida. Cena's mansion reportedly costs approximately $3.4 million!
ADVERTISEMENT
Article continues below this ad
The mansion has everything one can think of. It has everything from indoor and outdoor swimming pools to a lavish Guest House, Gentlemen's Room, Dressing Room, Garage, and more!
Even WWE Superstars Daniel Bryan and Brie Bella couldn't fathom Cena's extravagantly lavish house.
This was just a small drop in the vast ocean of the luxurious commodities in John Cena's possession. Which one is your favorite? Let us know in the comments below!
ADVERTISEMENT
Article continues below this ad