WATCH: The Most Shocking WWE SmackDown Moments of 2020 That Every Fan Will Remember
Published 12/28/2020, 8:30 AM EST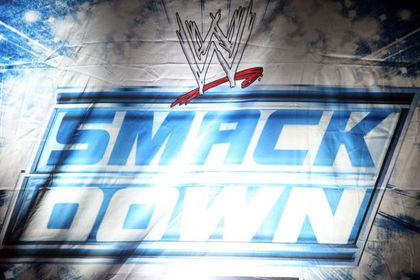 ---
---
The first year of WWE SmackDown on Fox was nothing short of spectacular. WWE SmackDown really stepped up their game after a slow 2019.
ADVERTISEMENT
Article continues below this ad
In 2020, they were once again the best part of WWE. The credit for this goes to some incredibly talented stars and these shocking moments from their amazing year.
ADVERTISEMENT
Article continues below this ad
Strowman and Hardy had two odd SmackDown moments in 2020
The Monster Among Men and the Charismatic Enigma had quite a good year. Both of them held championship gold and were involved in several high-profile feuds.
Strowman's displays of strength always make WWE fun to watch. Here, he flipped over a production truck containing Miz and Morrison. Strowman flexed his muscles and tossed over the huge vehicle with his Backlash victims screaming.
Jeff Hardy's rivalry with Sheamus took some odd turns. It was mildly distasteful to see WWE exploit a man's inner demons to create good television. Moreover, their rivalry lacked the drama and intrigue like most rivalries in 2020, but one segment was purely shocking.
The show opened to Jeff Hardy being dragged away by cops. Later, it was revealed that Hardy was allegedly inebriated and the cause of arrest was a hit and run. The victim turned out to be Elias, but fans knew that Sheamus orchestrated the entire thing.
Aalyah choses Murphy, The Fiend chooses blood on WWE SmackDown
SmackDown benefited by having the Fiend on the show. However, they did not benefit from having the Mysterio family at all.
Rey Mysterio's family drama unfolded more like a Telenovela rather than a wrestling storyline. However, both parties wowed audiences with some shocking moments that fans will never forget.
At the height of the Mysterio family's feud with Seth Rollins, Murphy and Aalyah were nothing but pawns in Rey and Seth's games. Seth brainwashed Aalyah by calling Rey over-protective while Rey stole Seth's disciple and tag partner. This culminated in a shocking kiss on SmackDown in the center of the ring.
The Fiend signs the Royal Rumble contract in his own blood as the crowd chants "you've got issues"

I absolutely loved the segment and dark Fiend character signing in blood. But the red light is not needed and almost ruined the shot until it went off. Fun though.#Smackdown pic.twitter.com/X6ERQiWxXg

— Owen @ WrestleNews365 (@365Wrestle) January 25, 2020
The Fiend is an odd but fantastic character. Never has a character drawn out intrigue and excitement from the WWE Universe like The Fiend.
Before a loss to Goldberg derailed his momentum, he was part of a stunning feud with Daniel Bryan. At the contract signing for their strap match at the Royal Rumble, The Fiend stabbed himself in the hand with the pen to sign the contract in blood.
In which world does Mandy Rose rank above the Tribal Chief
WWE thought Sonya Deville sabotaging Otis and Mandy Rose's date was a more shocking moment than Jey Uso aligning with his biggest rival.
Roman Reigns vs Jey Uso has been one of WWE's best storylines in the pandemic era. The two have set the ThunderDome on fire multiple times.
After his loss at Hell in a Cell, Jey Uso physically submitted himself to his Tribal Chief, destroying Daniel Bryan. This development in the storyline is a crucial part of what makes SmackDown so much more interesting than Raw. While Mandy vs Sonya was a great feud, there's no way it stands on the same level as Reigns vs Uso.
The New Day gets separated, Bliss gets taken out by the Fiend
As we approach the top four moments, the shock factor keeps increasing. The splitting of the New Day was one of the most shocking moments of the year irrespective of the brand.
Kofi, Xavier and Big E have been consistently brilliant in the ring and on the microphone. In 2020, WWE thought it would be better if they were split.
Xavier Woods and Kofi Kingston found their zone on Raw feuding with the Hurt Business. Cedric Alexander and Shelton Benjamin did steal their titles, but their journey on the red brand is far from over. On the blue side, Big E's career just took a massive leap forward after winning the Intercontinental Championship.
Bray Wyatt vs Braun Strowman was not a great feud, but it gave us one incredibly shocking moment. WWE sought to insert Alexa Bliss as a prop in the feud which was obviously going to lead to her getting hurt. Fans got what they expected; The Fiend took Bliss out with the Mandible Claw which apparently turned her into his best friend.
Bayley betrays Sasha, Roman befriends Heyman on WWE SmackDown
ADVERTISEMENT
Article continues below this ad
The top two moments of SmackDown in 2020 had to be two incredible heel turns. While Bayley was already a heel, her betrayal of Sasha Banks gave her some nuclear level of heat. After losing the WWE Women's Tag Team Championships to Shayna Baszler and Nia Jax at Payback, Bayley took out all her anger and frustration on her best friend.
Sasha vowed to be back and take away from Bayley what she values most: her title. Banks and Bayley fought an instant classic inside Hell in a Cell before almost repeating their feat at SmackDown. It was a stunning rivalry that began with that shocking moment.
ADVERTISEMENT
Article continues below this ad
The most shocking moment of the year was Roman Reigns aligning with Paul Heyman. This was a massive moment in 2020, and it confirmed that Roman Reigns is officially a heel. After butting heads with Heyman for so long, Reigns finally joined forces with him and is now ruling SmackDown.