"The Olympics is Cheap" – WWE Legend Kurt Angle Reveals His Olympic Gold Medal Isn't Actually Gold!
Published 07/29/2021, 8:00 AM EDT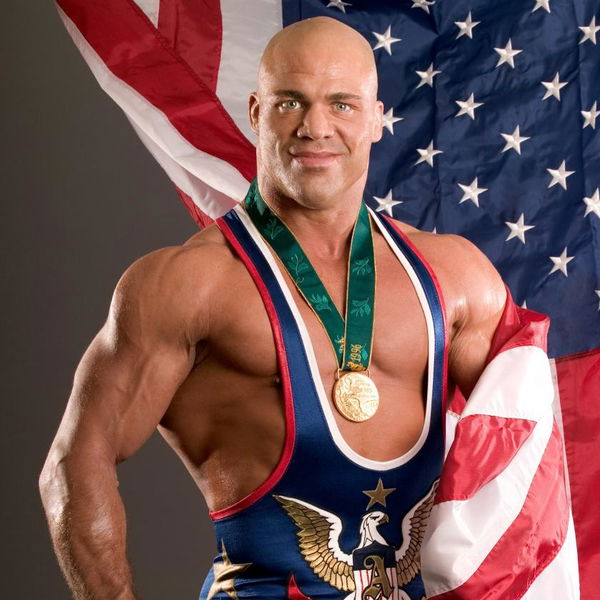 Kurt Angle made history when he won the Gold medal in wrestling for his country United States and has been a formidable athlete for the rest of his career.
ADVERTISEMENT
Article continues below this ad
Angle won a gold medal in 100-kilogram freestyle wrestling at the 1996 Olympics in Atlanta, United States while dealing with a 'broken freakin neck'. Angle made his country proud when he defeated Abbas Jadidi of Iran via decision.
Little did anyone know, the Olympic hero would become one of the greatest athletes to stand inside the squared circle of the pro-wrestling business.
ADVERTISEMENT
Article continues below this ad
Watch this story: Edge, The Rock, and More: Shocking Confessions of WWE Superstars
Kurt Angle confesses that the medal he has is not pure Gold
On his podcast The Kurt Angle Show, Angle talked about winning the Olympic Gold Medal for his country at the 1996 Games in Atlanta.
He confessed that his Olympic medal which he also carried around throughout his pro-wrestling career, was actually not pure gold. In fact, it was a Silver Medal with gold-plating.
"I want to tell you though; they are actually not Gold medals. They're gold-plated Silver believe it or not. Because the Olympics is cheap, they stopped making gold medals in 1968, and starting in 1972 you had a silver medal with a gold plating on it." Angle said.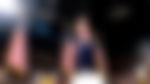 It doesn't matter if the medal is silver, Angle's performance from that night is undoubtedly "pure gold." Angle has mentioned multiple times that he won the 1996 Olympics match with a 'Broken freakin Neck' and fans hold on to his iconic victory.
Angle broke his neck six months before the Olympics during semi-finals of the national trials when he landed straight on his head.
ADVERTISEMENT
Article continues below this ad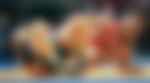 Angle suffered from three discs sticking directly in his spinal cord, cracked two vertebrae, and pulled four muscles in his neck. All of this happened just two-and-a-half months away from the 1996 Olympics so he had no time to recover from the pain.
However, he still went in with a broken neck and prescription pills to reach the finals. There he met Abbas Jadidi in the finals which ended 1-1 after overtime. He won the match through the judges' decision and became the 'Olympic Hero' we know of today.
ADVERTISEMENT
Article continues below this ad