The One Brock Lesnar Match That Inspired Karrion Kross to Become a WWE Superstar
Published 08/09/2021, 1:00 PM EDT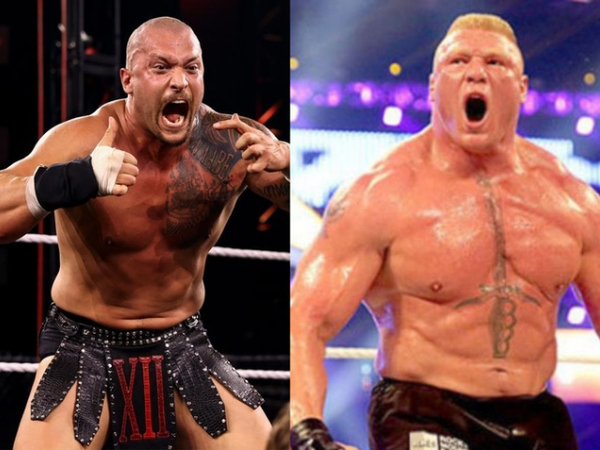 ---
---
Almost two decades ago, Brock Lesnar and Hulk Hogan collided on SmackDown. It was an important match for The Beast because he put his SummerSlam title shot on the line at this match. But, it was an important match for Hollywood Hogan as well. After all, he was up against 'The Next Big Thing'.
ADVERTISEMENT
Article continues below this ad
At that point, nineteen years ago, every young aspiring wrestler watched this match. One such was WWE Raw Superstar Karrion Kross. Therefore, when WWE posted a clip of the match asking who was doing what, the young Superstar responded.
Nineteen years ago, Kross was dedicatedly watching the match, and gaining inspiration from the WWE megastars. While watching this, he knew where he wanted to be in the future.
ADVERTISEMENT
Article continues below this ad
At home watching avidly while training, becoming further inspired and possessed to do this one day when I grew up.

This match stuck with me forever after the first time I saw it.

💯💀💯

— Karrion Kross (@WWEKarrionKross) August 9, 2021
Brock Lesnar squeezed the life out of Hulk Hogan on August 8th, 2002
The first point to note, both Superstars knew who they were up against. Hulk Hogan knew exactly what Brock Lesnar was capable of.
During the final moments, The Hulkamania was assaulting Paul Heyman when Lesnar clubbed him from behind. Following that, he delivered a brutal F5 on Hogan, and this is when the WWE Universe knew it was over for Hogan. Unfortunately, Lesnar was not done with him.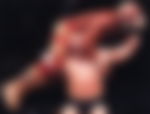 He picked Hogan up, and put him in a powerful grip from the mid-chest, and started squeezing with all his might. The referee checked on Hogan twice, and finally called for the bell. Brock Lesnar secured the victory!
It was time for The Beast to let go, but did he? NO! The infuriated young wrestler continued to squeeze him, even when Hogan did not have the energy to stand. Finally, Heyman pulled Lesnar off Hogan, while Hollywood Hogan stayed still on the floor.
Watch This Story: Six WWE Superstars Who Defeated The 'Iconic" Goldberg!
Karrion Kross is working with both NXT and Raw
When nineteen years ago he set a goal for himself, as of now, he's definitely headed towards that.
Kross is the Superstar who is working with both NXT and Raw. He moved to Raw with the NXT Championship title. Therefore, someone from NXT had to be his opponent, and who better than Samoa Joe?
ADVERTISEMENT
Article continues below this ad
The duo will battle for the NXT Championship title at NXT TakeOver 36.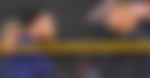 ADVERTISEMENT
Article continues below this ad
On the other hand, Kross has already worked with Jeff Hardy. Regrettably, Hardy tested COVID positive, and WWE canceled the storyline. Following this, he worked with Keith Lee. They've had two matches till now, and both have won one each.
Furthermore, Jinder Mahal has expressed his desire to have a match with Karrion Kross!