"The Real Champion": Fans Exalt Ronda Rousey After Breaking Silence on Charlotte Flair Defeat
Published 12/31/2022, 8:00 AM EST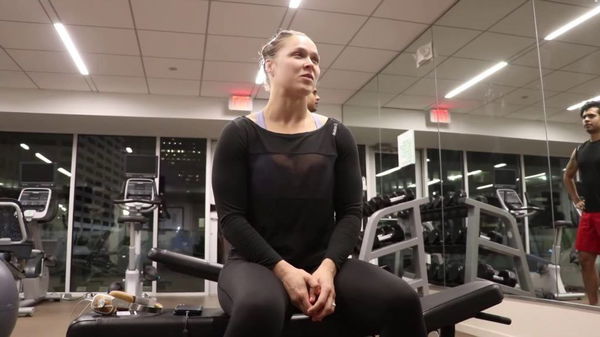 Ronda Rousey is one of the most dominating female fighters in the entire combat sports industry. In her entire career, she has made her name as one of the most gruesome and dangerous female fighters the world has ever seen.
Starting from Judo to MMA to professional wrestling, Rousey has won it all. She is even an Olympic Medalist, the inaugural UFC Bantamweight Champion, and a multi-time world champion in WWE.
However, her recent run alongside Shayna Baszler as a heel saw her receiving thorough criticism and hate from the fans. Her moves were filled with botches, while her mic work needed severe improvement. Until recently, when something out of the blue happened.
ADVERTISEMENT
Article continues below this ad
Rousey recently lost her SmackDown Championship title to a returning Charlotte Flair. Flair dominated Rousey after her title defense against Raquel Rodriguez. The returning Charlotte Flair would defeat Rousey easily after the match and win back the SmackDown Championship.
Flair would challenge Rousey to a title match, and Rousey would give in to her ego and accept the challenge. It led to Flair rolling Rousey up for the win, becoming a 14-time World Champion in the process.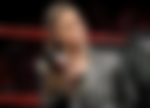 Soon after the match, The Baddest Woman on the planet would take to her social media and upload a picture bashing her critics. Fans who had turned against Rousey recently, quickly came into her support.
 

View this post on Instagram

 
Ronda Rousey received a lot of love from her fans in her rant against the critics and claimed they cannot do half the things that she does. However, with Flair now having the title, fans will have to wait and see what direction it goes.
Fans react to Ronda Rousey's rant against her critics
Alongside Charlotte Flair, Ronda Rousey is one of the most popular and decorated combat sports fighter of all-time. She has had an illustrious career winning various accolades and championships. Her initial run in WWE was extremely well appreciated. However, her most recent run with the WWE SmackDown Women's Championship as a heel was criticized.
Fans and wrestling critics had brutally criticized Rousey for her wrestling abilities and poor mic skills. She recently took to Instagram to rant against her critics.
 

View this post on Instagram

 
Her rant soon received major support from her fans.
Here are some of the top comments:
"That looks bad asss and scary as shit I thought fighting was scary"
'You're the greatest. None WWE woman can touch you in a real fight"
"Winner or not! You still my favorite"
"Ronda😢. I want you get back your tittle"
"Im mad at Charlotte Flair because she is the new Smackdown Champion"
"Honestly, Charlotte came back just to annoy you. You worked your ass off today and no one's gonna appreciate you, but you're always gonna be the best. And they can't change that"
'Ronda you know ? You the real champion and stay the best forever"
ADVERTISEMENT
Article continues below this ad
"Ronda Rousey still the best, you have to challenge him back"
"Damn those critics"
"You are a legend in and out of this sport"
ADVERTISEMENT
Article continues below this ad
With Charlotte Flair as the new champion, fans might also witness Rousey facing The Queen at Royal Rumble 2023 for the title.
Watch this story: The Evolution of Dwayne Johnson