The Real Life Bad Blood Between Randy Orton and Ken Anderson
Published 09/15/2020, 8:00 AM EDT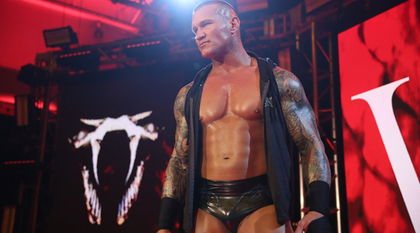 ---
---
Feuds are an integral part of the wrestling industry. Most of the times, the heel-face feuds are "scripted". However, sometimes, real-life feuds make their way into the public domain. The real rivalries only add more fuel to the fire. One such feud was between Ken Anderson and Randy Orton. Some people argue that Ken Anderson, then known as Mr. Kennedy, left WWE because of Orton.
ADVERTISEMENT
Article continues below this ad
Ken Anderson speaks out about Randy Orton
Randy Orton had backstage problems with a lot of people. In fact, his backstage beefs would come to the surface from time to time.
ADVERTISEMENT
Article continues below this ad
After an all-star 10 man tag team match, Anderson saw the worst of Orton. He botched a basic move on the 'viper,' incurring his wrath. He belly-to-back superplexed Orton awkwardly into the mat, giving him an injury scare.
Anderson got fired only four days after the match. Apparently, Randy Orton, in a fit of rage, complained to management about Kennedy's unsafe nature. Kennedy called Randy out in a ninety-minute interview.
"He literally blew up in front of all the talent including Vince and Stephanie and began to lecture me about how I had to be careful and his health was very important. It just doesn't make sense to me…"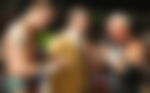 Orton later justified his action and wished Anderson good luck. Allegedly, John Cena too supported Orton.
After this incident, Anderson moved on to TNA and became the company's world champion. However, the incident stayed with him for a while.
When Orton got injured at a PPV, Anderson sent out a cryptic tweet about Karma. Many believe the tweet was directed towards Orton. The tweet said, "I have one thing to say: Kharma is a M**********R!!"
Ken Anderson made peace with Randy Orton
ADVERTISEMENT
Article continues below this ad
After almost a decade of bad blood, Anderson recently revealed in a Facebook q&a session that he and Randy are finally on good terms.
The former United States Champion revealed what happened when he went back to Raw recently.
"In fact, we, in that backstage, when I went backstage at RAW, I probably sat and talked to Randy for 30 minutes in the hallway."
ADVERTISEMENT
Article continues below this ad
Randy Orton is now after the WWE Championship with his "legend killer" gimmick. On the other hand, Ken Anderson currently competes in NWA wrestling.