The Real-Life Rivalry Between John Cena and Alex Riley Outside the WWE Ring
Published 06/22/2021, 12:44 PM EDT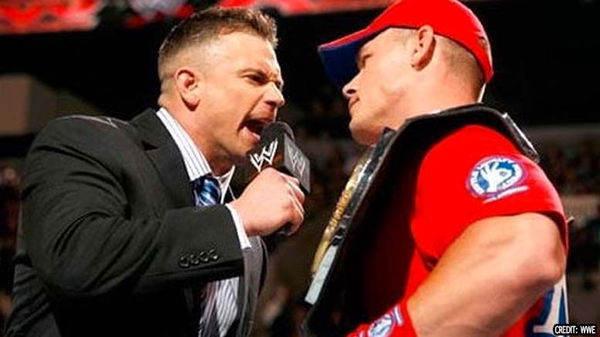 ---
---
A lot of ex WWE wrestlers have come out and stated that John Cena buries new talent in order to stay on top himself. With so many wrestlers saying the same thing, the fans feel there might be some truth to it. Alex Riley was a victim of the same.
ADVERTISEMENT
Article continues below this ad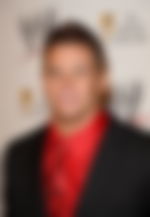 Like Alex Riley, a former WWE wrestler, Tyler Reks also faced similar obstacles. In a "Reddit Ask Me Anything" forum, Reks opened up about Riley and Cena's relation. He said,
ADVERTISEMENT
Article continues below this ad
"There is truth that there was some sort of unknown, unreasonable heat between Riley and Cena. To the point where everyone on the roster thought that Cena was treating him in a way that was totally uncalled for. No one approached Cena about it, but the entire locker room was on Riley's side, a lot of condolences, and this is 'ridiculous, bro,' and it was every freakin' day. Cena thought Riley did something wrong every single day."
Watch This Story – Six Opponents of WWE Legend The Undertaker That Were Taller Than Him
Reks stated that it's completely against the wrestler code to go through another wrestler's bag. According to him, one day, Riley walked into an empty locker room and Cena was going through his bag. Cena found some pre-workout vitamins and berated him out for taking supplements, asking if he thinks 'this is ok'.
Reks claimed Cena was looking for a reason to get Riley fired.
Alex Riley is still cross with John Cena
Riley is still trying to get his side of the "truth" to the people and set things straight. Every now and again, Riley takes to Instagram to speak out about Cena.
ADVERTISEMENT
Article continues below this ad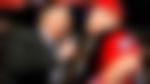 During an interview with "Chris Van Vliet", Riley revealed that he would hear that Cena did not like him from other wrestlers from time to time. But Riley also clarified that it certainly didn't seem that way when they would interact. He stated that it's something where you do the best you can to learn in a way that is productive and that will get you better. He tried to do that the best he could.
"I really did. I tried to do the best I could. And it just didn't work out," concluded Riley.
ADVERTISEMENT
Article continues below this ad