The Real Life Rivalry Between WWE Legends Shawn Michaels and Rob Van Dam
Published 01/04/2021, 9:35 AM EST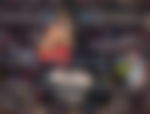 ---
---
Shawn Michaels is known as one of wrestling's most infamous bad boys. The WWE Hall Of Famer has been associated with many stories that paint him in a negative light. In an interview with YouShoot, former WWE superstar Rob Van Dam narrated his experience with HBK and revealed his dislike for Shawn Michaels.
ADVERTISEMENT
Article continues below this ad
RVD calls Shawn Michaels insincere
ADVERTISEMENT
Article continues below this ad
When asked by the host about Shawn Michaels, RVD said, "Conflicting energy, yes. You know I don't remember any moments when like I was thinking of being more aggressive than thinking 'wow what a d*ck', you know." RVD even declared that Shawn "dripped with insincerity".
"Like after I was gone for a while and I came back at the Royal Rumble he was like, 'That's what I enjoy about these things is like, you get to see people that aren't normally here, they come back', and to let me know that I'm not part of the family."
While impersonating HBK, RVD went a little too far by mocking Shawn's detached retina, a move that many people found very disrespectful.
RVD also narrated the instance when Shawn confronted him after he inducted the Iron Sheik into the Hall of Fame. He kept up the imitation of the detached retina as he mocked HBK, "Rob you were, you were charming and funny and witty', you know, like what a backhanded compliment that is, like I know you think I'm retarded."
RVD expressed his regret for mocking HBK
ADVERTISEMENT
Article continues below this ad
On the Apter Chat podcast, Rob Van Dam expressed his regret for mocking HBK in such a disgraceful manner. From Bruce Prichard to Triple H, many WWE superstars were unhappy with RVD for the act. RVD even claimed that he is not proud of what he did, but a lot of fans enjoyed it.
"When I look back at it, it's not something I'm super proud of because I try to just put positive energy out there but anyway, I'm glad a lot of fans enjoyed it, but what I did was I crossed one eye in the middle because he's got that eye thing and it got a [big] reaction because you know, here I am making fun of Shawn Michaels — one of the best wrestlers ever in WWE."
ADVERTISEMENT
Article continues below this ad
Maybe it's insecurity, or maybe RVD's reasons to dislike HBK make sense. Nevertheless, this might be the last we hear of this rare and obscure off the ring rivalry.