The Real Reason Why Kurt Angle and Eddie Guerrero Had a Backstage Brawl
Published 05/10/2021, 10:45 AM EDT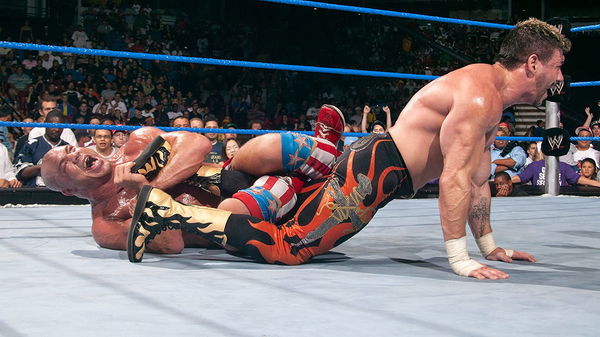 ---
---
Most of what the WWE Universe sees on screen is staged. However, sometimes, things get out of hand, and the Superstars indulge in unscripted violence backstage. At WrestleMania 20, this is what Eddie Guerrero thought happened and came down on Kurt Angle about the same.
ADVERTISEMENT
Article continues below this ad
Angle and Guerrero were in a match at WrestleMania 20, but Guerrero had physical limitations by that time because of a serious car accident.
Now, the idea was to jump Eddie out of the ring, but Kurt Angle didn't want to do it. So, WWE decided that Mark Jindrak and Luther Reigns would be the ones to do so.
ADVERTISEMENT
Article continues below this ad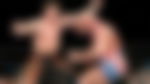 They came down on Eddie Guerrero while Angle was waiting backstage. Unfortunately, Guerrero thought Angle was a part of it too. After trying to convince Guerrero that he had nothing to do with it, Angle shoved him.
Instead of punching him or coming back at him in any other way, Guerrero tried to double leg Kurt Angle. He was unsuccessful and Angle choked him. Luckily, Big Show was nearby and broke it off, leading Eddie and Angle to two different corners.
Soon afterwards, the two made up and moved on from the incident.
Angle was frustrated with The Big Show
Angle may have been annoyed with Eddie Guerrero, but he wasn't too pleased with Big Show either. In an interview, he revealed that Big Show was picking him up like a child, and this didn't sit well with Kurt Angle.
ADVERTISEMENT
Article continues below this ad
"The problem is, Big Show, who gave me little guy syndrome that day. He actually grabbed me by my singlet, and he picked me up like a puppy. He then picked Eddie up with the other hand, and he walked me over to one side of the room, and he walked Eddie over to the other side of the room, and I looked at Big Show and said, 'Don't you ever, ever touch me again!'"
Will Kurt Angle return to WWE?
ADVERTISEMENT
Article continues below this ad
A couple of weeks ago, Angle made headlines when it was rumored that he was in talks with WWE for a potential return to the company. Even though he didn't reveal what the exact situation was or in what capacity he'll return, he said the chances of the talks materializing into something concrete were high.
Since then, there have been no updates about the situation.