The Real Reason Why Triple H Did Not Become A Hollywood Superstar
Published 12/18/2020, 8:00 AM EST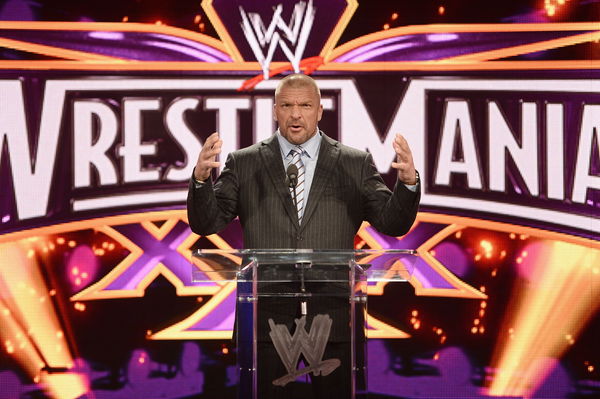 ---
---
During the Attitude Era, various WWE superstars tried their luck at Hollywood. The most notable ones among these were The Rock and Hulk Hogan (to some extent). To launch its noted superstars like Triple H and John Cena, WWE opened up WWE Studios.
ADVERTISEMENT
Article continues below this ad
Although John Cena is focusing on his Hollywood career now, 'The Game' is not interested in starring in films anymore. Triple H once had a minor acting career. He did movies such as Blade: Trinity (co-starring Ryan Reynolds) and The Chaperone (co-starring Ariel Winter). There was a rumor that he would play Thor in 'The Avengers.'
ADVERTISEMENT
Article continues below this ad
However, unlike The Rock, Triple H saw Hollywood as a hobby and not an alternative career option. He has done 14 movies in total. But, he chose to remain in sports entertainment and not in the show business.
Nowadays, WWE ventures into Reality TV with shows like "Total Divas" and "Miz and Mrs." In the future, The Game might do that as well. As the apparent 'heir' to the WWE fortune and interesting life as a WWE Executive, his reality tv show will be exciting to watch.
Triple H serves as the backbone of WWE
'The Cerebral Assassin' had a stellar in-ring career with 14 world titles. After his unofficial retirement from the ring, Triple H was praised for his behind-the-scenes work at WWE. He reinvented the developmental branch NXT, and gained praise for his business decisions in professional wrestling.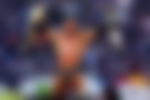 What sets 'The Game' apart in business is his years of experience. He witnessed the wrestling world from its very beginning. In April 2020, WWE celebrated his 25th Anniversary in the industry.
ADVERTISEMENT
Article continues below this ad
His contributions in the world of Wrestling has no bounds. Triple H and Degeneration X are synonymous with the anarchic anti-authority image of WWE back then.
ADVERTISEMENT
Article continues below this ad
Now Triple H serves as the Executive Vice President of Global Talent Strategy & Development for WWE. Furthermore, he is an are the executive producer of NXT alongside his DX buddy, Shawn Michaels.