The Reason why AJ Styles Quit TNA
Published 12/25/2020, 4:51 PM EST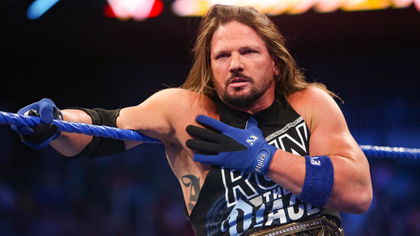 ---
---
AJ Styles is a man of valour both inside and outside the ring. The evidences for this claim are his performances inside the ring and his decision to quit TNA, respectively.
ADVERTISEMENT
Article continues below this ad
AJ Styles made a great name for himself at TNA. Unfortunately, fame does not help put food on the table. As per him, he was not getting paid enough by the company for his performances and promotions.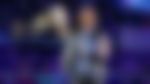 ADVERTISEMENT
Article continues below this ad
"When I worked at TNA, the reason that fell apart was because they wanted me to do the same amount of work but wanted me to take less money, and I didn't feel that that was right because I did everything to the best of my abilities."
One of the most important elements for pro-wrestlers are the fans in the arena and on social media. Hence, when he quit TNA, he faced a significant backlash from his fans.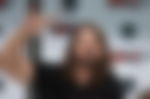 As a pro-wrestler, he could have given fans what they wanted to maintain his popularity. However, as an individual who wanted the best for his family, it was time for a change. Therefore, he could not accept the salary cut that the company was proposing.
"I think saying 60 percent is being generous. It's kind of crazy when that's the first offer, you're like 'wait, what? That doesn't make any sense. I've worked here for 11 years, hard for 11 years. I've gotten more popular over the last year, so I don't know what's going on. This doesn't make much sense to me.
"I was in the TNA bubble for so long that I didn't realize what was out there. I did reach out to WWE to let them know I wasn't under contract with TNA anymore."
AJ Styles was the reason for TNA's rise
Even though AJ Styles quit TNA, he made a tremendous impact on the company. He had been working with Dixie Carter and co. for eleven years, and during those years, he secured a spot for himself in the wrestling industry.
In fact, Styles was known as the "John Cena of TNA", the cornerstone, to be precise. He made the company a big deal with his scintillating performances against some of the best wrestlers in the world.
ADVERTISEMENT
Article continues below this ad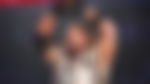 During his time with the company, he won several championships. He secured the TNA World Heavyweight Championship twice and the X Division champion six times. Styles also secured the TNA Triple Crown five times along with the TNA Grand Slam.
On top of that, in 2010, AJ Styles made it to the list of PWI 500. In fact, he was voted as the Wrestler of the Year three years in a row.
ADVERTISEMENT
Article continues below this ad
Even though he quit the company after all these accomplishments, he continues to be a brilliant Superstar on the WWE main roster.