The Relationship Between Brock Lesnar and WWE Diva Sable Was Shocking for Jim Cornette
Published 04/03/2021, 7:45 AM EDT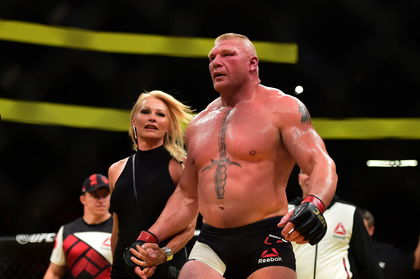 ---
---
Brock Lesnar has been married to Sable for almost 15 years, and many speculate that their romance bloomed from WWE itself. Recently, an industry insider weighed in on their relationship.
ADVERTISEMENT
Article continues below this ad
WWE insider and former "authority figure" Jim Cornette recently gave his opinion on Brock Lesnar's relationship with wife Sable and his longtime friendship with Paul Heyman.
Recently, a fan asked him on his show "Drive-Thru", what his reaction was when he found out about the relationship between Lesnar and Sable. He recalled getting to know about the relationship in the mid-2000s.
ADVERTISEMENT
Article continues below this ad
"And I was like, "What the f**k?" I mean, to each his own. But Brock Lesnar… a guy who hates people, hates to socialize, hates to go anywhere. Even worse than me! Hates being around human beings and the two people he wants most in his life are Sable and Paul Heyman," Cornette said.
Both Sable and Paul Heyman have very outgoing personalities on and off-screen. Before Lesnar, Sable was married to fellow wrestler Marc Mero. After the couple broke up in 2004, Sable started seeing Lesnar.
How did Sable and Brock Lesnar meet?
Both Superstars met at a crucial point in their careers. Brock was a rising star in WWE, but Sable's career was slowly dying down as WWE was transitioning.
Back then, Jim Cornette was the lead booker and part-owner of WWE's developmental territory OVW(Ohio Valley Wrestling). He worked and developed the talents of Lesnar, John Cena, and Randy Orton.
Lesnar and Sable live a quiet life. WWE never paired them on-screen but they have had multiple public appearances, especially during Lesnar's UFC days.
The reason Lesnar and Sable (despite being a power couple) were not paired on-screen is very interesting. The "Beast Incarnate" is an extremely private man outside the squared circle and octagon. He prefers to live a very "basic" life with family, training, and the basic needs of eating and sleeping, and fighting.
ADVERTISEMENT
Article continues below this ad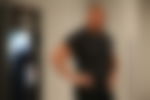 Lesnar lives with his family in a farmhouse in Maryfield, Saskatchewan. He revealed once, "In today's day and age, with the Internet and cameras and cell phones, I just like being old school and living in the woods and living my life. I came from nothing, and at any moment, you can go back to having nothing."
Hence, Jim Cornette was surprised when he saw an introvert like Lesnar creating personal relationships with extroverts like Sable and Heyman.
ADVERTISEMENT
Article continues below this ad