The Rivalry Between CM Punk and Ryback Outside the WWE Ring
Published 09/14/2020, 1:13 PM EDT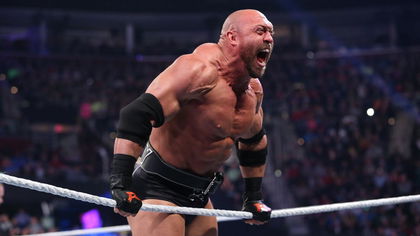 ---
---
We have seen a lot of wrestling feuds over the years that have made history and careers. However, we seldom hear about the ones that break careers. Such was the case when former WWE Superstar Ryback took on CM Punk in 2012.
ADVERTISEMENT
Article continues below this ad
Ryback was a monster in 2012 and was taking WWE by storm. Shortly after making his debut, hew steamrolled every Superstar that put up against him. 
ADVERTISEMENT
Article continues below this ad
The big man was destroying WWE's biggest names and leaving destruction in his wake. Everything was going splendidly for the Superstar until he met CM Punk.
Igniting a feud with the then WWE Champion, Ryback had a string of matches planned with Punk. "The Best in the World" looked like he was going to be toppled by the relentless monster.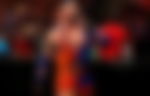 However, in the climaxing part of their feud, CM Punk did the unthinkable. He went to WWE management and claimed that Ryback was 'dangerous' in the ring.
Punk laid down the terms that he did not want to work with him anymore. Since CM Punk was the WWE Champion then, the management favored the wish and stopped the storyline immediately.
Ryback never recovered from this career blow
Ryback's career took a firm tumble after that. His big moment was abruptly cut off and right when he was set to smash his way to the top tier, he was kicked down.
The powerhouse never truly recovered from this and had a lot of subpar storylines before finally leaving the company in 2016. To this day he remains critical of CM Punk.
In an interview in January this year on Ryback TV, the wrestler himself addressed the issue. He still expects an apology from Punk.
ADVERTISEMENT
Article continues below this ad
"Colt Cabana has come up to me and shook my hand and apologized for having anything to do with any of that because it was absolute bulls***," said Ryback. "Until [Punk] does, I will continue to take my shots left and right."
"I've talked well about him more than I even have the right to on the things that he's done. That guy single-handedly caused a lot of people to not like me."
ADVERTISEMENT
Article continues below this ad
Ryback has managed to narrow down the source of his WWE troubles to Punk, and he is backed by a lot of fans. Ryback will continue to take shots and criticize Punk on his conduct. Knowing Punk, he has probably turned a deaf ear by now.