The Rivalry Between Dwayne Johnson and Dave Bautista Outside the WWE Ring
Published 09/12/2020, 10:51 AM EDT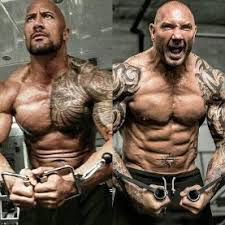 ---
---
Former WWE star Dave Bautista made a very successful transition to Hollywood. However, there is another former WWE Superstar who made an even bigger transition – Dwayne "The Rock" Johnson.
ADVERTISEMENT
Article continues below this ad
Bautista once took a jab at The Rock about the Hollywood roles that he takes on in an interview with Tampa Bay Times. According to the Guardians of the Galaxy star, even though The Rock evidently possesses a charm, he's still not a good actor.
"There is something about him that's really special. I'd never take that away from him. Would I consider him a great actor? F- no."
ADVERTISEMENT
Article continues below this ad
On top of that, Dave Bautista believes that the roles that The Rock takes on aren't quality roles. Personally, he wants roles where he can work with legendary filmmakers like Sam Mendes, Denis Villeneuve, and Jodie Foster.
"I want good roles. I don't care about Fast and Furious or Bumblebee. That's not the kind of stardom I want. I want to be in Dune."
Dave Bautista singles out Dwayne Johnson due to the roles he takes on
To be honest, Batista echoes a popular criticism of Johnson's movies. He barely takes on non-action roles. Every once in a while, he acts in comedy movies. Hence, even if he can embrace roles from other genres, there is no way for us to know.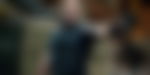 In fact, Bautista states that he wants to be a character actor.
ADVERTISEMENT
Article continues below this ad
As great as this sounds, let's be blatantly honest – The Rock has managed to achieve an exorbitant amount of fame during his time in Hollywood.
Almost all of his movies are box office favorites. This would not have been the case if he was just another wrestler trying to make it as an actor. As a celebrity, he has evidently managed to capture the hearts of his audience.
Read Next: WWE Announces Drew McIntyre vs Keith Lee and More Exciting Matches for RAW
ADVERTISEMENT
Article continues below this ad