Dwayne Johnson Announces Exciting New Project for the Fans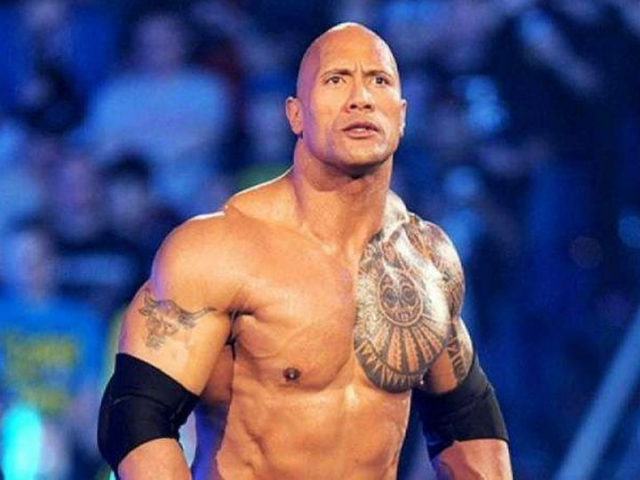 The Rock has been making many interesting announcements. A new show called "Young Rock" is dropping on NBC and reports claim that the series will air in 2021.
This is a comedy show, and it will portray his childhood. Moreover, it will include his journey from his family life to his professional football life in the University of Miami. Additionally, the characters of the show will feature almost every member from the wrestling side of the family.
Ladies & gents, here's the cast of our new @NBC comedy, #YOUNGROCK. A series based on my wild and unpredictable childhood & formative years growing up. Bradley Constant will take on playing me at 15 and kicking puberty's ass 😂💪🏾
Can't wait for you guys to watch! @sevenbucksprod pic.twitter.com/1pUY1gf9XN

— Dwayne Johnson (@TheRock) October 1, 2020
The show is expected to be a smash hit amongst wrestling and non-wrestling audiences alike. The primary reason is that it explores the roller-coaster that has shaped Johnson to be the man he is today.
Dwayne "The Rock" Johnson takes his audiences into the past
Dwayne "The Rock" Johnson is no more a name, it's a brand. He worked hard throughout his pro-wrestling days, and he continues to show the same efforts in the entertainment and business world. However, once in a while, he returns to his audience with a blast from the past.
In a recent tweet, The Rock took his fans twenty-one years back, when he delivered the smoothest 'People's Elbow' while maintaining his uber-cool persona throughout.
Heart stoppin' elbow droppin' 💪🏾
* Check out the crowd all standing UP… these were VERY special, fun and cool times when SMACKDOWN was LIT 🔥🔥 🔥🔥
Very unique time in pro wrestling.
(always a special shout to the British Bulldog for takin the elbow like a 🐐) @wwe https://t.co/UfxtMsRwt4

— Dwayne Johnson (@TheRock) October 1, 2020
The clip showcases the hidden rockstar in Miami's favorite son. The attire, the glasses, and even the energy are well-aligned. The audience's reaction was just about enough to showcase why The Rock is an absolute People's Champion!
The Rock is perhaps the most decorated former Superstar of WWE. As a result, his name still echoes in wrestling arenas, years after his retirement from active in-ring competition. Furthermore, his daughter, Simone Johnson, is set to make her in-ring debut soon and carry her father's legacy forward.
Finally, whenever talking about The Rock's wrestling career, his last match is a must mention. He faced Erick Rowan, and the match lasted for a mere six seconds! The bell rang, Dwayne Johnson pinned him, the bell rang again! That was it. A new record!
[youtube https://www.youtube.com/watch?v=4tpunvqSyOk]
Read More: "Whenever I did Wrestle, I was Getting my A** Beat" – Kurt Angle Unhappy with how his WWE Career Ended