The Rock's Netflix Film Red Notice Shatters Records Worldwide
Published 12/01/2021, 7:00 AM EST
By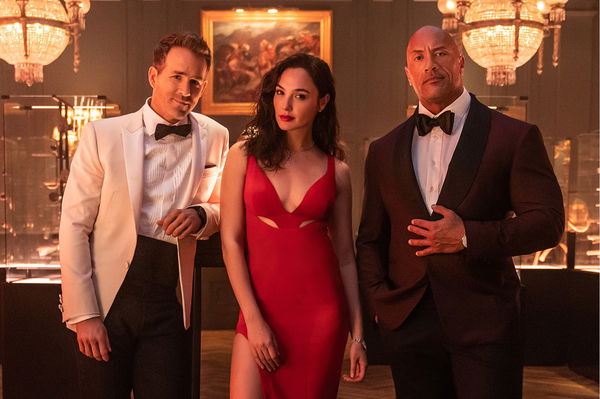 The Rock has been a history-maker ever since his WWE days. His transition to Hollywood was a successful one, with Johnson grossing over $10.5 billion worldwide. Dwayne Johnson is one of the world's highest-grossing and highest-paid actors. currently working today. However, he is not done breaking records just yet.
ADVERTISEMENT
Article continues below this ad
The Rock's latest movie on Netflix called Red Notice has broken the overall record for the most-watched film of all time on said platform.
The star-studded cast of Red Notice, which included Gal Gadot, Dwayne Johnson, and Ryan Reynolds, brought in 329 million viewing hours, overthrowing Birdbox, who held this record previously with 282 million viewing hours.
ADVERTISEMENT
Article continues below this ad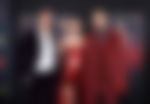 Netflix revealed that fifty percent of its subscribers had viewed the record-breaking film around the world.
Red Notice broke the record in 18 days as opposed to Sandra Bullock's Birdbox who came in at four weeks. The film was released in the theatres too, but it is not doing as well as on the OTT platform. However, Red Notice made it to a 92% Rotten Tomatoes audience score.
The film's plot revolves around Interpol agent John Hartley (The Rock), who aligns himself with an ace con-man, Nolan Booth (Ryan Reynolds). They formed this alliance to keep a historical art piece away from the world's biggest art thief, The Bishop (Gal Gadot).
Red Notice also sponsored WWE Survivor Series and had a golden egg storyline to promote the movie.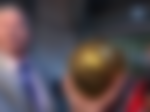 The Rock reacts to Red Notice breaking records.
On Twitter and Instagram, Dwayne reacted to the news of his project, breaking the most-watched record on Netflix.
The third-generation wrestler said, "Holy sh*t, RED NOTICE is now the most-watched film in @netflix history. Previous record held by BIRD BOX in 2018 with 282 million hours viewed. With still 11 days to go, RED NOTICE has been viewed for 392 MILLION HOURS. F'n insane."
In another tweet, he confirmed that almost 60% of all Netflix accounts had viewed the movie.
I also received confirmation (these metrics take time to be verified from the Wall Street folks) that well over 50% (closer to 60%) of all @netflix accounts have viewed RED NOTICE with an INCREDIBLE 92% AUDIENCE SCORE 🍿🍿🤯 THANK U GUYS!! @Chloe_Melas 👊🏾 https://t.co/QQ3ygdVbUt

— Dwayne Johnson (@TheRock) December 1, 2021
The Bishop, a.k.a Gal Gadot, also reacted to the film's success and posted an appreciation post on Instagram. She thanked the viewers and her co-stars.
 

View this post on Instagram

 
Under Gadot's post, Johnson commented, "Absolutely incredible, my partner in crime 🥃💎🙏🏾🖤 ♟ Grateful to the bone. To our ENTIRE RED NOTICE TEAM."
ADVERTISEMENT
Article continues below this ad
Ryan Reynolds has said nothing regarding the news yet, but he reacted to the announcement of Red Notice becoming the biggest opening weekend for Netflix. He posted an appreciation post on Instagram.
 

View this post on Instagram

 
ADVERTISEMENT
Article continues below this ad
The Rock has officially added another incredible moment to his stacked resume. Congratulations to him!