The Rock Played a Massive Role in The Miz Becoming a WWE Superstar
Published 12/31/2021, 9:32 AM EST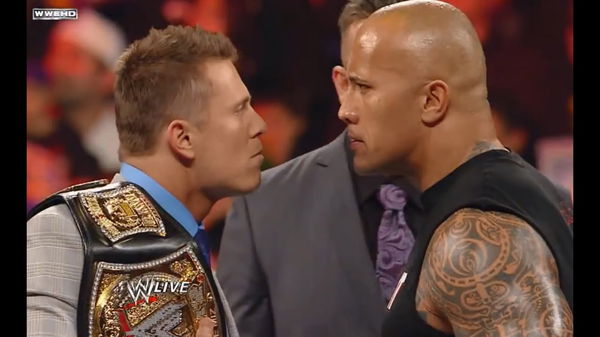 ---
---
We all might hate The Miz on TV, but no one can dent his ability as a superstar in WWE. Gimmicks like the Miz's are often pushed back and are left to be jobbers.
ADVERTISEMENT
Article continues below this ad
But he clawed his way to the top and became the backbone of modern WWE.
However, before he was a superstar, Mike Mizanin was a confused teenager who did not know what to do. He had no clue what his future looked until he saw an action figure of The Rock.
ADVERTISEMENT
Article continues below this ad
The Miz joined Freddie Prinze Jr. on his podcast, 'Wrestling with Freddie', and one topic they discussed was how Mike wrestles.
When he was in college, he did not know what to do. Miz said, "Where I'm from in Parma, Ohio, you go to college, you go for business communications, like all these different things, like acting was never one of those things. It's just not even in the cards."
However, when he graduated, he seriously started contemplating his decisions. So Miz asked himself a simple question — does he want to go back to college or pursue something more?
"I've sold the story a million times, but it's a true story. I was looking in the mirror. I was like, What do you want to do with your life. I'll never forget, there was like a Rock action figure that my castmates of The Real World gave me on my shelf.
"I looked at that, and I said, 'Imma be a superstar.'" The Miz said.
Now we bet The Miz didn't expect to become such an important part of WWE today because of The Rock's action figure!
Booker T gives credit to The Miz.
Booker T appeared on Stories with Brisco and Bradshaw and credited Mike Mizanin for his perseverance in the wrestling business. After getting banned from the locker room, he had a tough start to WWE, but Miz stayed despite everything. [H/T Wrestling World]
"The Miz is simply a guy who has persevered in every shape possible to prove that, 'I'm willing to work.' Sometimes it is the people who put in the hard work."
"It might not always be the person who possesses the most talent that gets to that next level. That's why I give The Miz so much credit. He's a guy who could have quit and said, I'm out of here, man, I can't take this," Booker T said.
Miz's work ethic and professionalism didn't go unnoticed by WWE Hall of Famer JBL as well. After hearing Booker's appreciation, JBL also said a few words.
ADVERTISEMENT
Article continues below this ad
"You talk about his work ethic… he does everything. When I was working in media, they needed somebody for a show. They go, 'Oh, Miz will do it.' And he was fantastic."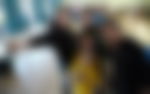 "When he did it and showed up, everybody in that studio fell in love with him. He said hi to everybody, he worked his a** off, and then he went to another appearance," JBL added.
ADVERTISEMENT
Article continues below this ad
Watch This Story: Roman Reigns' Spear to Brock Lesnar's F5: Most Devastating WWE Finishers of 2021
Today, The Miz is truly an important figure for WWE, and everyone knows that!