The Royal Diet and Fitness Routine of 'The Queen of WWE' Charlotte Flair
Published 08/19/2021, 9:15 AM EDT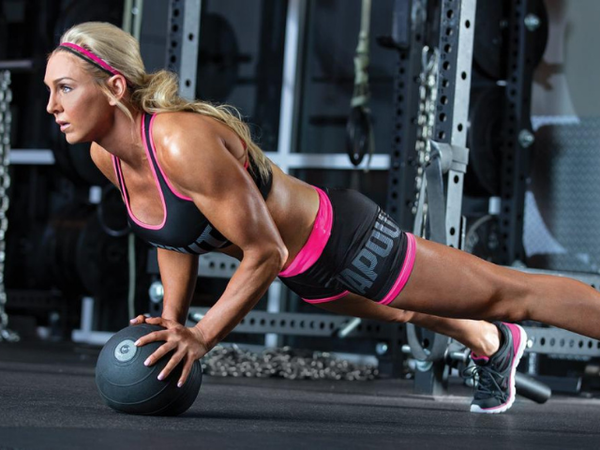 ---
---
One does not become 'The Queen' in WWE with no efforts. It takes a strict fitness routine along with a proper diet to maintain the physique, the strength, and endurance. Therefore, Charlotte Flair ensures that her fitness and diet are perfectly aligned with physique and strength goals.
ADVERTISEMENT
Article continues below this ad
Charlotte Flair splits her workout throughout the week
'The Queen' believes in working one body part a day. Therefore, she splits her workouts over three to four days, where she focuses on strength training one body part at a time. Otherwise, sometimes she hits a large muscle with a smaller one such back and biceps or chest and triceps. However, she ensures to keep legs for a separate day altogether.
ADVERTISEMENT
Article continues below this ad
Apart from that, she adjusts a considerable amount of cardio within her fitness routine, too. Ideally, she prefers the elliptical machine at a high resistance or the stair-climber for twenty to thirty minutes per session.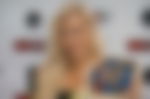 Prior to PPVs, Charlotte Flair works out five times a week. While preparing for PPVs, Flair focuses on Olympic Lifting such as back squats, hang cleans, snatches, and others.
Finally, Charlotte Flair has personal goals as well. She wants to work constantly towards breaking her own records for back-squat, deadlift, and others. For this, she makes it a point to visit the gym at least four to five times a week.
Watch This Story: Most Decorated Women's Superstars In WWE History
'The Queen' maintains a protein-heavy diet
Charlotte Flair tries to eat four to five meals a day when she is doing intermittent fasting. For this, she usually tries not to eat for twelve hours from the time she goes to sleep.
For her meals, she picks protein and vegetables. Sometimes, she adds carbs to the meal as well.
On the other hand, when she is not intermittent fasting, her meals are around two to two and half hours apart. During this time, she picks a meal heavy on protein.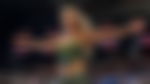 During all her diets, she tries to consume at least one gallon of water per day.
Cheat meals and supplements
ADVERTISEMENT
Article continues below this ad
Everyone has urges, and so does 'The Queen'!
For her cheat meals, she prefers ice-cream or cheeseburgers.
Her supplements include women's multivitamin, fish oil, glutamine, BCAAs, protein powder, and some other vitamins.
ADVERTISEMENT
Article continues below this ad
Finally, whenever she travels, she carries peanut butter, oatmeal, and protein powder in her suitcase!