The Story Behind the Tragic Death of WWE Legend Randy Savage
Published 05/02/2021, 10:01 AM EDT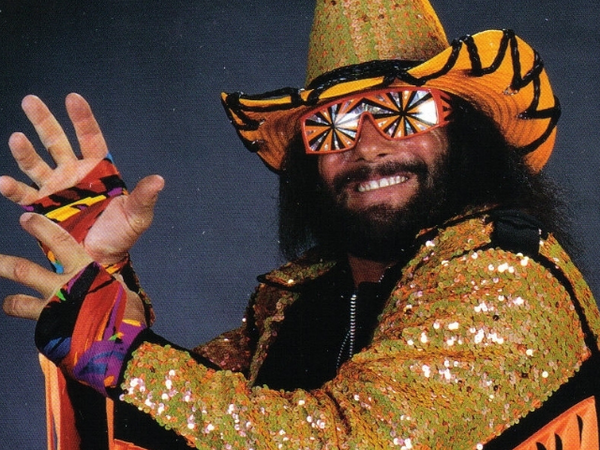 ---
---
WWE Superstars have a special place in the hearts of fans. Even when they're gone, the WWE Universe continues to celebrate their contributions, legacy, and memories. Randy Savage a.k.a. Macho Man was one such Superstar whose name is engraved in the history of WWE and in the history of pro-wrestling as a true champion.
ADVERTISEMENT
Article continues below this ad
Randy Savage played the Macho Man character inside the ring, but he made it look effortless. He did not break character even when he wasn't wrestling because he was a true macho man at heart.
He made an impression on the fans with his bandanas, sunglasses, and raspy voice. The fans wanted more of Randy Savage.
ADVERTISEMENT
Article continues below this ad
In fact, Savage was dedicatedly playing the character of the growling Macho Man with his famous catchphrase "Oh Yeah!". It so happened that his in-ring persona blended with who he was in real-life.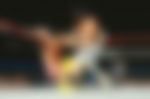 The unfortunate death of Randy Savage
Tragically, Savage passed away because of what is suspected to be a heart attack at the age of 58 on May 20th, 2011. According to reports, Randy Savage was driving his Jeep Wrangler in Pinellas County, when he lost control of the car and it crashed into a tree. However, the crash wasn't impactful enough for the airbags to open, and Savage did not make it. It is said he passed away because of a heart attack.
His second wife, Barbara L. Poffo, was in the car with him. He told her he would pass out, and she helped steer the car out of traffic. She suffered minor injuries in the crash.
Even though the exact cause of the heart attack is unknown, some believe his extravagant lifestyle had something to do with the untimely demise. While no explicit details of his rock-and-roll lifestyle have been highlighted, opinions suggest his age and his lifestyle did not align.
Undoubtedly, The Macho Man character and the man behind, Randy Savage, will forever be etched in his fans' memories.
Read: "I Didn't Have a Finish"- Bret Hart Recalls an Unexpected Encounter With WWE Legend "Macho Man" Randy Savage
The story of The Macho Man and Miss Elizabeth
The Macho Man's name is famously joined with Miss Elizabeth. She was his most trusted valet, and the duo was married in real-life in 1984, and later divorced in 1992.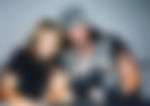 ADVERTISEMENT
Article continues below this ad
They were married even before Savage joined WWE. He wanted to bring in Miss Elizabeth as a commentator, but Vince McMahon wanted a different angle. He introduced Savage as a pro-wrestler looking for a manager, and to resolve this, WWE introduced Miss Elizabeth.
In fact, WWE showed the couple getting married inside the ring in a segment called "Match Made in Heaven".
ADVERTISEMENT
Article continues below this ad
Miss Elizabeth passed away at the age of 42 in 2003.