"The Table Broke but CJ Didn't" – Miro Reacts to Lana Getting Punished in WWE
Published 10/11/2020, 12:05 PM EDT

Follow Us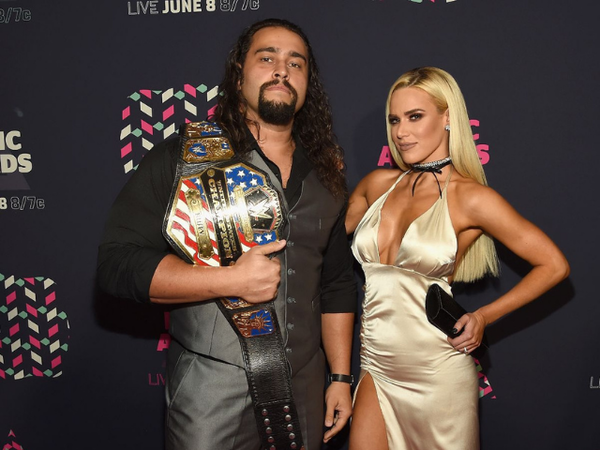 In the latest episode of ToBeMiroTV, Rusev (Miro) revealed a rather gruesome incident that CJ (Lana) had to endure. In fact, the injury was bad enough for her to need rods and screws just to make her wrist function again.
"It's like that time she broke her wrist. Do you know she broke her wrist? She got rods and screws and metals and spider webs everything inside her wrist to keep it together."
The entire incident took place in Washington DC, where they had to attend a live event. While practicing in the ring, CJ hurt herself when Summer threw her across the ring. As per Miro, it was quite a horrific moment for him to see his wife in atrocious pain.
ADVERTISEMENT
Article continues below this ad
Miro revealed that CJ can endure unimaginable amounts of pain. In fact, the way he says it clearly pointed towards the recent treatment that WWE has been venting out towards her. Anyone who has been closely following Lana's journey or even just Monday Night Raw knows that Lana is being buried week after week.
"But she is tough man, she is a tough girl. As you can tell. She took a table bump. The table broke but CJ didn't."
Miro hints at Nia Jax putting Lana through the table thrice
ADVERTISEMENT
Article continues below this ad
Unfortunately for Lana, ever since Miro has made his AEW debut, Vince McMahon has not been kind towards her. It's almost as if WWE is punishing her for her husband's career decisions.
In fact, Lana has been put through tables for the last three Monday Night Raw episodes. At this point, even the WWE fans are furious over the way the company is conducting Lana's storyline.
The first time Nia Jax put her through the table at the episode of 14th September, she even cleared it out. This shows that it was not a spur-of-the-moment action but a pre-decided action. Following this incident, Nia Jax put Lana through the table at the September 21 and October 5 episodes.
ADVERTISEMENT
Article continues below this ad