The Tragic Story of the Undertaker and Kane's Family in WWE
Published 01/15/2021, 8:37 AM EST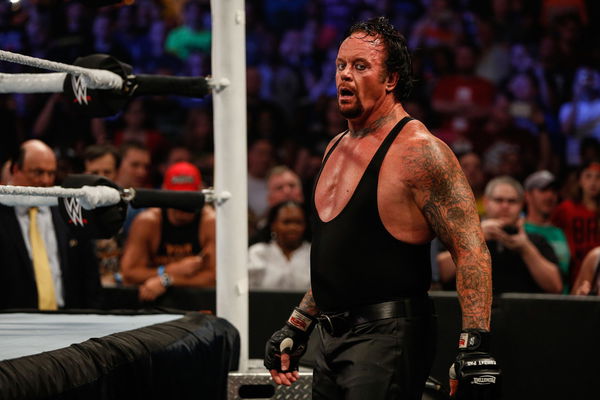 The Brothers of Destruction, The Undertaker and Kane, have made an immense impact on the WWE Universe. The brotherhood was one of the highlights of their illustrious careers, and established them as legends of the tag team division. Interestingly, a tragic story from the past worked as the foundation for their bond.
ADVERTISEMENT
Article continues below this ad
On an episode of WWE Raw, Paul Bearer revealed a story from the time when 'The Deadman' was just a teenager. According to the story, he started a fire at the funeral house where he grew up. His parents and brother, Kane, passed away in the fire.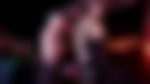 ADVERTISEMENT
Article continues below this ad
The reason Bearer knew this was because he worked as a mortician at the funeral home. He did not deny any of the accusations, but there was another bit of information which shocked him.
Kane, his younger brother, was still alive. Bearer had survived the fire and hid Kane in a mental asylum, considering Kane was his son.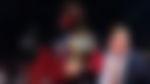 Even though he wasn't presented in that episode, it piqued curiosity among the WWE Universe.
Keep in mind that while 'The Phenom' admitted to having started the fire, he claimed that it was an accident. Bearer accused him of starting the fire on purpose.
In fact, Taker explained that it was this incident that pushed him towards taking on the name "The Undertaker" to receive strength from the spirits of the fallen.
When did The Undertaker finally meet Kane?
Coming to Hell in a Cell, The Undertaker was in a match against Shawn Michaels. To get away from Taker, Michaels attacked a cameraman. After chasing him out of the cage, he signaled for the tombstone. This is when organs start playing and Paul Bearer appeared with a 7 ft. giant behind him.
ADVERTISEMENT
Article continues below this ad
'The Deadman' was in disbelief when the giant turned out to be Kane. He attacked Taker and helped HBK pick up the victory.
Taker refused to fight his brother and did not want to seek revenge. Moreover, he helped Kane secure a victory over DX.
At Royal Rumble, Shawn Michaels and Taker were battling for the WWE Championship. When a group of wrestlers intervened, Kane helped his brother. Unfortunately, the plan was to knock him down immediately afterwards, which he did.
ADVERTISEMENT
Article continues below this ad
Kane and Bearer put him in a casket and set it on fire. Finally, on another episode of Raw, a casket was brought out in front when both of them were in the ring. The Undertaker rose from the casket, vowing to finally take on Kane inside the ring.