"The Ultimate Male vs the Ultimate Meatball": Fans Go Berserk as Hulk Hogan Remembers Sylvester Stallone and Mr.T
Published 11/22/2022, 1:15 PM EST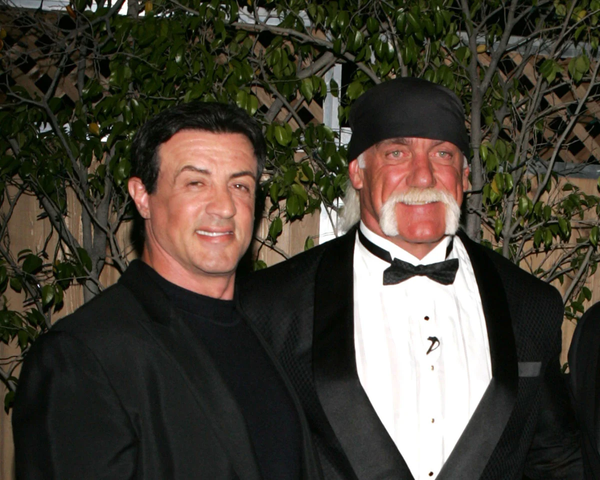 Hulk Hogan is one of the most well-known personalities on the planet. His aura and charisma helped him climb the ladder of success, and become one of the greatest pro wrestlers to ever exist. The dominance of Hulk Hogan and his great rivalries defined the 1980s and 90s.
ADVERTISEMENT
Article continues below this ad
The golden era of WWF saw Hogan become the face of the company, and pull in huge sets of crowds. Apart from those, Hogan was also a well-known face in Hollywood and reality television. Hogan was known all over the world, because of his International presence.
ADVERTISEMENT
Article continues below this ad
During the early phase of his career, Hogan starred in Rocky 3, alongside Sylvester Stallone as, 'ThunderLips'. Hulk Hogan's character became an iconic character in the movie business, whose legacy still lives on.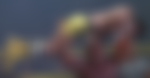 He recently took to Twitter to share a picture of him alongside Mr.T and Sylvester Stallone.
 

View this post on Instagram

 
The 69-year-old made a collage of their throwback photos alongside a more recent version of them and posted it online.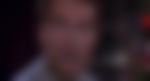 Fans were quick to notice the picture and started pouring in their reactions. They started reacting to Thunderlips' role in the film, as well as how they look right now. Here are some of the top comments from Hogan's Instagram profile.
'The Ultimate Male vs The Ultimate Meatball'
'I can only hope to be half the stud that every dude in this post is'
'In a real fight, rocky wouldn't stand a chance against Thunderlips brother!!!'
'How is hulk hogan looks the same? 😂'
'Thunder Lips the only opponent rocky didn't beat match ended in draw shame we never got a rematch'
'Mr T Mohawk was crooked 🤦🏿‍♂️'
'All 3 of these gentlemen aged significantly well💪🏽'
'Only the elite'
'Honestly Hulkster… my favorite movie quote of ALL TIME is…. "Thunder-lips Baby…The Ultimate Male vs The Ultimate Meatball! Ha Ha ha"…. With the smoking hot girls hanging out in the ring next to you!
I was 9 yrs old in 1983 at my first drive in movie with cousins/aunt/uncle when I saw Rocky 3… lots of good memories from my youth, but can't top this one!
Cheers, Terry! You made it fun to be a kid in America'
'3 of my all-time biggest heros 🤘🏻🇺🇲'
'legends that will never be forgotten 😍❤️❤️🙌🔥🔥'
'3 of the Best..!! I meeean G.O.A.T.'s'
Hulk Hogan's fans absolutely poured in their love on Instagram, as soon as the picture dropped, which ultimately showed how much Hogan meant to his fans.
WWE Fans on Twitter react to Hulk Hogan's Thunderlips photo
The Hulkster had dropped the photo on both his Instagram and Twitter profiles, increasing the overall reach of the photo. The photo received the love of the fans from both Hogan's Twitter and Instagram profiles.
Many on Twitter had interesting reactions to this.
I didn't know the king of Tulsa was ever in the ring!

— Austin (@realUnnameable) November 19, 2022
Rocky took a beating, boss. Loved this movie…

— Brian Burke (@TheBrianBurke) November 19, 2022
Three of my childhood heroes in one picture 👌🏻

— Sub-Ciro (@Sub_Ciro) November 19, 2022
U in Rocky III was my first introduction to HULKAMANIA, brother. Haven't looked back.

— ToeKneeNo M. (@ToninoM) November 19, 2022
Sly respected wrestlers because wrestlers had to do their job in one take. Smart guy.

— Futts (@manOfFutters) November 19, 2022
Huge part of my childhood right there!

— Vince's shiny lips (@victhejanitor) November 19, 2022
You could start your own barn with all those GOATS!!!

— BMDinTDOT (@BMDinTDOT) November 19, 2022
ADVERTISEMENT
Article continues below this ad
Bring back the 80's, the internet days ruined a lot of good things!

— Steve (@SteveGeorgallis) November 19, 2022
ADVERTISEMENT
Article continues below this ad
Hulk Hogan was a true legend, and it was delightful watching his fights. However, he is now retired and now at his age, there seems to be no point in any comebacks.
Watch this story: The Evolution of Dwayne Johnson