The Undertaker Gets into a Hilarious Confrontation with a Fan Over Breaking Character
Published 09/20/2020, 8:20 AM EDT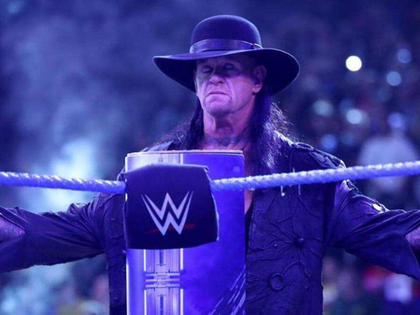 ---
---
The Undertaker has been showing a different side of himself in the recent past, breaking his iconic 'Deadman' character and embracing a more 'human' side. Now, in the recent WWE 2K Battlegrounds commercial, he was seen battling in the virtual world with wife Michelle McCool and their daughter.
ADVERTISEMENT
Article continues below this ad
Of course, this was the last thing that a WWE fan would expect out of their childhood demon. As a result, one of his fans made a comment on Instagram – "Undertaker playing video games….what is happening?"
Let's not forget that this is The Undertaker in question – The 'Deadman' who dominated the ring for years, the Superstar whose name echoes through the arenas. He responded with a hilarious comment that aligned well with the events of 2020.
ADVERTISEMENT
Article continues below this ad
He responded saying – "2020 it's all jacked up."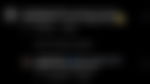 WWE fans have rarely seen The Undertaker out of character. Hence, him playing video games, that too with his family, was way beyond imagination.
Any of his fans or anyone from the WWE universe assumes him to the drop-dead serious legend. In fact, he is an individual who can easily instil fright into everyone.
The Undertaker continues to break character
The 'Grim Reaper' wasn't yet done with his baffling display of social media activity.
Another fan passed a snide comment, referring to a technical glitch in the video. The comment read –"Lol the controllers aren't even ON!" Unfortunately for the fan, there was no possible way to defeat the former Superstar who seemed to be on a train of witty thoughts.
He immediately responded with a sarcastic comment – "we used the power of the dark side… duh!!"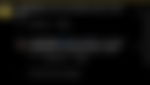 ADVERTISEMENT
Article continues below this ad
His fans may argue that him using the phrase "the power of dark side" is staying true to his character. However, watching The Undertaker use millennial lingo like "duh" is just strange – purely strange.
Apparently, 2020 is rendering everything possible. This is the year that earthlings need to expect the unexpected.
Read Next: "I'm going to take the one thing you love" – Sasha Banks Warns Bayley on Smackdown
ADVERTISEMENT
Article continues below this ad