The Undertaker or John Cena, Who Is The Better Wrestler?
Published 12/13/2020, 12:02 PM EST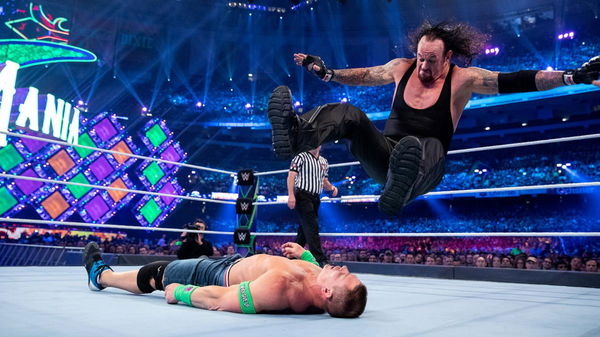 ---
---
The Undertaker and John Cena are the two top megastars that have carried the company on their backs. Taker's WWE tenure is a whopping three decades and Cena, too, is a true WWE and Vince McMahon loyalist.
ADVERTISEMENT
Article continues below this ad
Both men have their unique characters that got super over with the crowd, but it wasn't just that. Their in-ring skill played an equally vital role. Today, we dissect The Undertaker and John Cena's career and settle a long-standing question – Who is the better wrestler of the two?
Is John Cena better in-ring than The Undertaker?
ADVERTISEMENT
Article continues below this ad
The Undertaker is wrestling since John Cena was a 10-year-old child. The 'Deadman' has wrestled the who's who in the pro wrestling business. Despite his huge stature, The Undertaker was very agile in the ring, even in his last years as an active performer!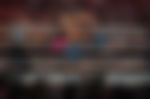 John Cena started with the WWE in 2002 and it was Biker Taker who gave young Cena a rub in a backstage segment. Cena is regarded as one of the safest workers inside the ring. He has consistently delivered classic matches, even in his movie schedule!
Analyzing their move set, delivery and its efficiency – The Undertaker is the better performer of the two. Why? The Undertaker's arsenal has a plethora of moves, while John Cena has a very limited move set. Not that Cena doesn't try new moves, remember the Sixth move of Doom? We neither.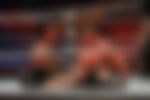 Cena's wrestling style is more power based than The Undertaker's. The 'Phenom' has everything from flying moves, mat wrestling, submission moves, and of course The Tombstone. Both are great wrestlers, but the 'Deadman' is in a league of his own.
Undertaker's back-to-back WrestleMania bouts with Shawn Michaels and his feud with Brock Lesnar are just a few examples of his in-ring capabilities even after crossing 50!
ADVERTISEMENT
Article continues below this ad
Although they had a forgettable match at WrestleMania 34, we can imagine what it would've been if The 'Deadman' was at his A game.
John Cena has given fans some memorable matches, no doubt at all. When we compare these two future WWE Hall of Famers, it is the 'Deadman' that stands tall as the better wrestler. Taking nothing away from the 16-time World Champion, but The Undertaker's longevity and skills inside the ring are incomparable to John Cena.
ADVERTISEMENT
Article continues below this ad
Who according to you is the better wrestler between them? Let us know in the comments below.