The Undertaker Reveals Why He Came Back to Face John Cena at WrestleMania
Published 05/21/2020, 1:31 PM EDT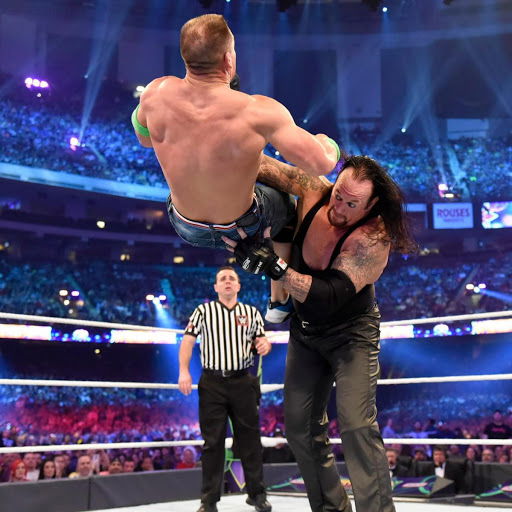 ---
---
Mark Calaway, aka The Undertaker, had just come off of a gruesome match with WWE Superstar Roman Reigns. The match was supposed to be The Undertaker's last stint in the ring. Everything about the match screamed finality. The loss to Roman Reigns signaled a passing of the torch to the younger generation, The Undertaker's gloves, hat and trench coat were left in the middle of the ring, Mark broke character by kissing his wife who stood amongst the fans. All these signs indicated that The Undertaker would never get back in the ring again.
ADVERTISEMENT
Article continues below this ad
All of this changed when Mark watched his WrestleMania 33 match with Reigns. Mark opened up about the decision on his documentary 'The Last Ride'.
"I looked old, I looked slow, I was overweight, I could not move. It just wasn't Undertaker-esque in any sense. I had one match too many. So that's when the wheel started turning like, I need redemption." Mark said.
ADVERTISEMENT
Article continues below this ad
WrestleMania 34 – The Undertaker redeeming himself
It was extremely clear to Vince McMahon that Mark was not satisfied with his performance in the ring. Maybe to give him another shot at going out well, or as a favor to a dear friend, McMahon offered him a match with John Cena. 
"It was appealing in one sense, but still I don't know if I was mentally prepared at that point for what it would take. It really wasn't a thought until I actually finally watched the match back. When I watched it back it reaffirmed tenfold everything that I thought." Mark said, referring to when he was offered to fight Cena at WrestleMania. 
"All the other 27 years prior, none of that means anything. This is a brand new Undertaker. And I am going out there to prove the world, who I am and what I do" 
With this newfound motivation and a brand new hip, The Undertaker was back, training to face John Cena in the upcoming WrestleMania.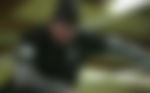 ADVERTISEMENT
Article continues below this ad
The WWE built Mark a ring, and the undertaker began his training. Throughout this process, he documented his milestones, and his wife shared his progress on social media. Cena called out The Undertaker a few weeks before WrestleMania, challenging him to one last bout. At this point, Mark was in great shape and decided to take him up on the fight. 
"Now I can go out on my terms"
In a post-workout video, The Undertaker accepted the challenge – "I ain't as good as I once was, But I am as good once as I ever was"
ADVERTISEMENT
Article continues below this ad
The Undertaker went to put on an enthralling show at WrestleMania that year and managed to beat John Cena in the ring.