The Undertaker Reveals Why Vince McMahon Didn't Like the Ending of the Last Ride
Published 03/20/2021, 12:50 PM EDT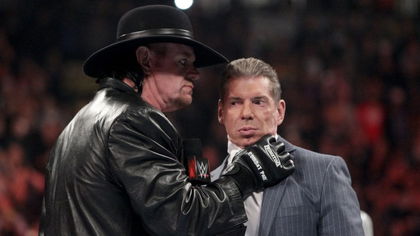 ---
---
The Undertaker is a character that is a proud byproduct of WWE Chairman Vince McMahon's ideas. But it was Mark Callaway who gave life to the 'Deadman' character. Fast forward thirty years later, The Undertaker is the most globally recognized wrestler of all time. Now that's amazing, isn't it?
ADVERTISEMENT
Article continues below this ad
The Undertaker says Vince McMahon didn't like the end of The Last Ride
In an interview with Robbie Fox of Barstool Sports, The Undertaker shared that Vince McMahon did not like the end to his Last Ride documentary series. He explained McMahon did not like him putting a definite word behind retiring forever. He also reveals that is the reason there is a "never say never" line in the end.
ADVERTISEMENT
Article continues below this ad
Taker said, "I had to spend the last 15 minutes of the last episode, you know, to the [WWE] Chairman. And needless to say, he did not like the ending at all. So that's where we put the line back in there. Never say never. But here, I'm coming to grips with it."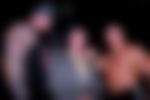 Well, we can understand why Mr. McMahon didn't like the ending. The Undertaker is his finest creation. It is a character that is the closest to his heart. And to not see it anytime after this would definitely be difficult for him.
It is no secret that The Undertaker has always been Mr. McMahon's go-to man. We could see the tears in his eyes when he introduced the 'Deadman' to the ring at his Final Farewell at Survivor Series last year.
ADVERTISEMENT
Article continues below this ad
Will the 'Deadman' return?
Of course, he will. The Undertaker himself revealed how Vince made them add the 'never say never' line in the end, because he didn't want him to go for good. However, the Boneyard Match at WrestleMania 36 was a thing of beauty, and we don't think WWE will want another match from Taker at this age.
What we cannot rule out is sporadic, non-wrestling appearances here and there. After all, he signed a 15-year long contract with WWE in 2019, taking his services with the company all the way to 2034. Triple H had
mentioned
Undertaker getting involved in the Performance Center, so who knows? Maybe Taker will help WWE shape their future Superstars? That'd be great!
ADVERTISEMENT
Article continues below this ad