The Untold Story of the Ugandan Giant Kamala
Published 08/10/2020, 1:39 AM EDT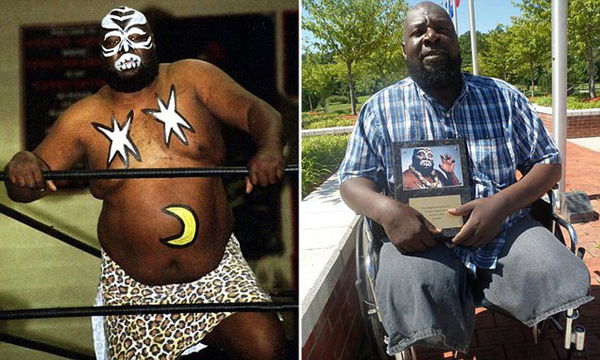 ---
---
Professional wrestling is a business that can make you a household name. Especially in the '80s, back when some people still thought that wrestling was real and larger than life characters dominated television. Wrestlers were like movie stars, maybe even more popular. Actors weren't on your TV every week, Hulk Hogan was. However, there are always those who fall through the cracks. Recently deceased Superstar Kamala was one of them.
ADVERTISEMENT
Article continues below this ad
James Harris, who was a small-town boy from Mississipi, never imagined that he will be on national television one day. He grew up in a crime-infested neighborhood and his father was shot dead after losing a dice game.
He supported his family by doing petty jobs before getting his big break in wrestling. Harris wrestled in a variety of territories before being scouted by WWE.
ADVERTISEMENT
Article continues below this ad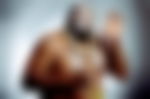 The character he was given would make him a very valuable entity. He was billed as a monster from Uganda who sported war paint and a leopard skin loincloth.
Imagine the fear that he would strike in the hearts of children back when kayfabe was real. To give you a small example, he once ate a live chicken on national TV! (was staged, of course.)
He was named Kamala and this behemoth piled up victories. If you're a fan of 80's wrestling, you know what fate wrestlers faced once they were built as monster heels.
He was fed to the face of professional wrestling – Hulk Hogan.
1986 was a defining period in his career when he faced Hogan in a series of matches. On his part, Hogan loved facing Kamala because he was a very safe Superstar to work with.
Kamala didn't taste Championship gold
Kamala didn't win the big title in the WWF. Even though he faced almost all big WWF names like Hulk Hogan, The Undertaker, Randy Savage, The Ultimate Warrior, and Andre The Giant.
However, he earned a lot of fame and became a household name. Even though he complained that WWE didn't pay him like other main-eventers, this claim was disputed by other wrestlers.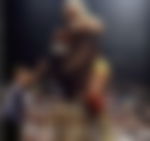 His first falling out with WWE happened in 1987. However, his increased brand value meant that he found a lot of work. For instance, he became a four-time world heavyweight champion in USWA.
His camaraderie with Hulk Hogan led him to a WCW contract in 1995. He didn't do much and was released in 1996. Around this time, the downward spiral in his life began.
The tragedy began for the giant
His 6 foot 7 frame, coupled with almost 400 pounds of weight, meant that he was prone to diseases. Harris was diagnosed with diabetes but never took the disease seriously.
Despite repeated prodding from his family, he resisted a dialysis treatment. Years later, that became the cause for both of his legs being amputated.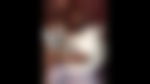 He had bought two trucks back when he was a WWF sensation. He used them and a lawn mowing job to make ends meet. Unfortunately, his health continuously failed him and expenses kept rising.
The man had a ninth-grade education and his WWE salaries were nowhere near the other big stars. Needless to say, he faced many financial difficulties after his wrestling career ended.
He would survive on disability cheques offered by the government. In addition, he faced one of the biggest tragedies in his life in 2005, losing his son to AIDS.
It was obvious that he was bitter with the WWE. In 2016, he was part of a list of wrestlers who filed a lawsuit against the company for ignoring the health of wrestlers and using moves that caused the risk of brain damage. The lawsuit was dismissed by a local court in 2017.
ADVERTISEMENT
Article continues below this ad
The tragic demise of James Harris fills us with both sorrow and regret. Perhaps we could have done more to support a Superstar of our beloved business who gave everything he had for the sake of our entertainment.
The most fitting tribute from the WWE would be to induct him posthumously in the WWE Hall of Fame.
SOURCE: Bleacher Report
ADVERTISEMENT
Article continues below this ad