"There Is No Raw Without Roman Reigns"- Paul Heyman Trashes the Recent WWE Raw Product
Published 02/21/2021, 8:30 AM EST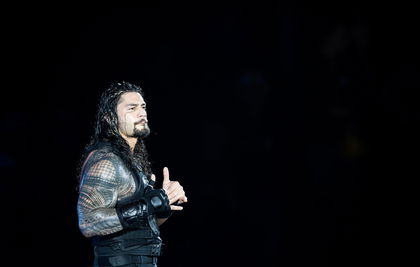 ---
---
Ever since Roman Reigns moved to SmackDown, the blue brand has been the A-show. The Tribal Chief is undoubtedly the biggest superstar in the company right now, and he brought that exposure to SmackDown. Because of this move, WWE Raw has been quite poor in terms of quality and ratings.
ADVERTISEMENT
Article continues below this ad
Paul Heyman trashes Raw's product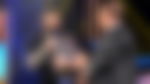 ADVERTISEMENT
Article continues below this ad
On Talking Smack, Paul Heyman delivered a passionate promo about the power held by the Universal Champion. With this power, Reigns made SmackDown the most must-see two hours of television.
"Because there is no WWE without Roman Reigns. There is no Talking Smack without Roman Reigns. There's no SmackDown without Roman Reigns, there is no Raw… there shouldn't be a Raw, anyway. Have you watched it lately? Forget that. There's no Raw without Roman Reigns."
During his time on Raw, Reigns held every active championship in WWE. He even won the Intercontinental Championship from The Miz on Raw. As a result, Reigns became an integral part of the red brand, and they are now lacking his influence.
Drew McIntyre is a fine champion and an adequate representative of WWE Raw. However, he pales in comparison to the Tribal Chief.
"He is the Sun around which we all orbit around," said Heyman, and there isn't a bit of doubt surrounding that claim.
Is Roman Reigns WWE SmackDown's biggest superstar?
Since FOX gained control of SmackDown, there have been very few instances where Raw has outdone them. With the acquisition of Reigns, Charlotte, Daniel Bryan, AJ Styles etc., SmackDown looked like the place to be. However, the show suffered a post WrestleMania slump.
The absence of Roman Reigns, paired with Braun Strowman's poor Universal Title run, made SmackDown the B-show once again. However, SummerSlam represented a turning point for the blue brand.
ADVERTISEMENT
Article continues below this ad
Reigns' return and subsequent heel turn, paired with his feuds with Jey Uso and Kevin Owens, have produced some very watchable television. Since returning, Reigns has become one of the best promos in WWE, proving his mettle on the microphone.
Reigns has lifted the blue brand way above Raw. If SmackDown was the house that AJ Styles built, it is now the table of the Tribal Chief, where Roman rules with an iron fist.
ADVERTISEMENT
Article continues below this ad