"There's an Electricity That Gives You Goosebumps" – The Miz Credits The Rock for Helping Him Find His Passion for WWE Again
Published 01/20/2021, 7:30 AM EST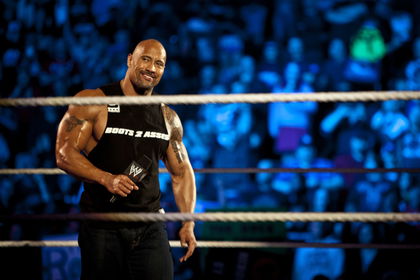 ---
---
The Miz credited The Rock for reigniting his love for WWE during his interview with SunSport. According to The Miz, The Rock's segments in WWE fascinated him just the way they fascinated the WWE audience through and through.
ADVERTISEMENT
Article continues below this ad
"The Rock made me love WWE again. Every time he talked, I wanted to hear what he was going to say next. Every time he was in the ring, I wanted to see what was going to happen."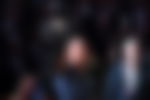 The Miz shared the ring with The Rock
ADVERTISEMENT
Article continues below this ad
The Miz teamed up with R-Truth to take on John Cena and The Rock at Survivor Series 2011. He opened up about the experience of sharing the ring with him.
"It's kind of crazy, I did get in the ring with Rock and feel the energy and the electricity… The Rock says he's 'the most electrifying man in sports-entertainment' – that's true… When you get in the ring with him and you hear the audience, there's an electricity that literally gives you goosebumps. There's nothing quite like it."
Will The Miz share the same status as The Brahma Bull?
The Rock and The Miz have had their difficulties in the company. However, both of them have similarities that cannot be overlooked.
The Brahma Bull reached stardom during WWE's Attitude Era. When he left WWE to pursue other interests, it left a void in the company.
Of course, WWE acted fast and ensured the audience remains captivated by making John Cena the top dog at WrestleMania 27. This is relevant because at the same time, The Miz got involved with both Superstars and paved his path towards WWE fame.
It might take him time to reach The Rock's superstardom; however, there's a higher chance he will definitely make it to the top.
What is The Miz currently doing?
ADVERTISEMENT
Article continues below this ad
Currently, he holds the Money in the Bank contract; additionally, he might be involving himself in a feud with WWE Champion Drew McIntyre and Bill Goldberg, who are booked for a match at Royal Rumble 2021 for the title.
At WWE Raw: January 18th, 2021, he declared he will cash in the contract for the WWE Championship at Royal Rumble 2021. He announced this after executing a promo with Gillberg and a fake McIntyre.
ADVERTISEMENT
Article continues below this ad
A match against Goldberg or McIntyre at Royal Rumble 2021 will be a huge push for him.