"They All Thought I Was an Undercover Cop" – Dwayne Johnson Makes Hilarious Revelations on NBC's "Young Rock"
Published 02/16/2021, 3:07 PM EST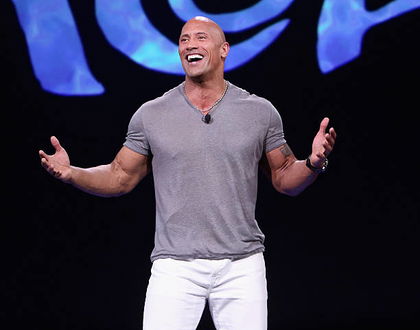 ---
---
Dwayne "The Rock" Johnson opened up about his new series – Young Rock.
ADVERTISEMENT
Article continues below this ad
In this series, the audience gets an insight into his childhood. This includes how he worked through high school, and his experiences with various pro-wrestlers who would frequently visit his father.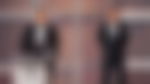 ADVERTISEMENT
Article continues below this ad
Not only does the series help the audience understand The Rock's story better, but also is an ode to the various individuals who shaped him as he grew up.
There are several stories from his childhood which the series has captured. Some of them are heart melting, while some are purely humorous. For example, there is a famous story which reveals that during his high school days, most students believed he was an undercover cop. This was because of his mustache, height, and overall personality.
Similarly, there are several key moments from his childhood that have led him to pursue pro-wrestling, pursue entrepreneurship, and pursue Hollywood.
Since the time Young Rock was in the works, The Rock gave his word to the audience for a unique experience. From the looks of it, it seems he has achieved it.
Will The Rock return to the WWE ring?
It's been a while since The Rock has been inside the WWE ring. The WWE Universe has been asking for a dream match between Roman Reigns and him. However, it's not been a possibility for various reasons.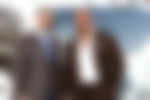 Both Roman Reigns and Dwayne Johnson agree that if The Rock was to return against somebody, Reigns is the best choice out of all the Superstars for his return to the ring.
ADVERTISEMENT
Article continues below this ad
One reason this dream match is not moving forward is because of Rock's skepticism. He knows the way Vince McMahon functions. His return wouldn't be for just one WrestleMania. It would be for at least two or three if McMahon was deciding everything. The Rock doesn't want to commit to two to three years of consecutive WrestleManias.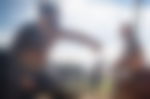 Nevertheless, a storyline or feud between Rock and Reigns will be an absolute hit among the audience and will lead to much higher ratings.
ADVERTISEMENT
Article continues below this ad
Do you think WWE will make the dream match a reality soon? Let us know in the comments below.