"They Are Just Four Good Wrestlers" – Shayna Baszler Mocks the Four Horsewomen of WWE
Published 08/19/2020, 1:17 AM EDT
---
---
The wrestling world is abuzz with the news of a potential Horsewomen Vs. Horsewomen match. This week on RAW, former MMA wrestler Shayna Baszler brought two of her old friends back. These friends were Marina Shafir and Jessamyn Duke from her MMA days.
ADVERTISEMENT
Article continues below this ad
For those who don't know, MMA had their own version of the Four Horsewomen. The group consisted of the trio mentioned above along with Ronda Rousey.
Whereas the Four Horsewomen of WWE are Charlotte Flair, Bayley, Sasha Banks, and Becky Lynch. Fans have often expressed the desire to see the MMA and WWE horsewomen go head to head.
ADVERTISEMENT
Article continues below this ad
Although all of the MMA horsewomen are under WWE's contract, it never happened until now! With a specific tweet of Bazsler after Monday Night Raw, the possibilities of the dream match just became real.
Shayna Baszler stakes claim to the "Horsewomen" tag
On this week's RAW, MMA alumni Marina Shafir and Jessamyn Duke made their in-ring debut. With Ronda Rousey and Shayna Bazler already having wrestled under WWE, this incident marked the reunion of MMA's Four Horsewomen.
As soon as RAW was over, Baszler retweeted a tweet of WWE on Fox. The tweet's caption read – "4 Horsewomen of WWE or MMA." Baszler retweeted it with a mocking caption saying –
This taunt inevitably raised some eyebrows and speculations.
In June, Baszler appeared on WWE's The Bump and talked about both groups and the difference between them.
"So we're not saying they're not great wrestlers. But we're the team. We're the actual team. So that being said, if they wanna decide that they can get along for more than a couple minutes at a time, and they wanna try to piece together a game plan where they can work together against us four that have been friends for years, actual friends and an actual team? They can go ahead and try. Bodies are just submissions waiting to happen, we'll happily get in there with them," as reported by 411mania.
The battle of the Horsewomen doesn't seem too far from reality now.
Monday Night Reunion
On the August 17th episode of Monday Night RAW, Shayna Baszler teamed up with Asuka to defeat Sasha Banks and Bayley in a non-title match. After the match was over, Baszler was talking to her old MMA friends Shafir and Duke.
ADVERTISEMENT
Article continues below this ad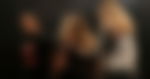 They both took part in the newly introduced RAW Underground. Although Shafir won her match easily, she and Duke got attacked by Nia Jax.
Shayna came to the rescue and challenged Jax for a match there. However, as soon as the match started, Nia left the ring.
ADVERTISEMENT
Article continues below this ad
It's pretty clear that the Four Horsewomen have found their first nemesis in the WWE.