"They Can't Control Me With Money" : Ronda Rousey Once Led an Outburst on Social Media After Her Husband Received a Controversial Decision From WWE
Published 03/12/2023, 2:30 PM EDT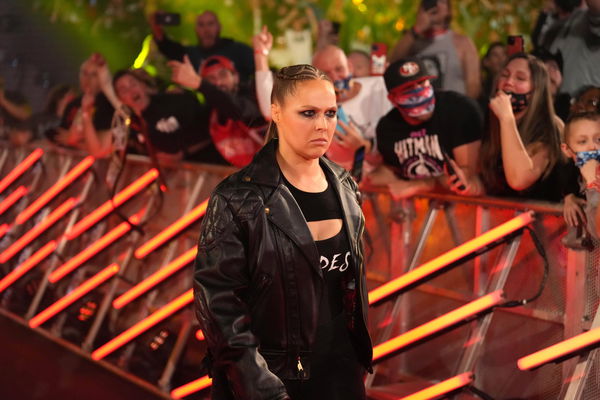 Ronda Rousey is a retired American mixed martial artist, judoka, and actress. She is one of the most dominant in-ring performers of all time and has over the years established herself as a legend in the field of combat sports.
After retiring from MMA in 2018 after a humiliating loss to Holly Holm, Rousey made her way into WWE. Soon after stepping foot in WWE, she rose the ranks. Rousey was even an integral part of the women's main-event match at WrestleMania 35, where she lost her championship to Becky Lynch. However, back in 2019, she was also responsible for another infamous act that she took part in against WWE.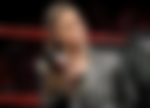 ADVERTISEMENT
Article continues below this ad
Back in 2019, WWE came forward and banned her husband Travis Browne from WWE after he overstepped his line, and punched a security person as part of the storyline. In a 2019 episode of WWE RAW Rousey continued her beat down on Dana Brooke even after her match was over.
In order to stop the beatdown, security came down and held back Rousey. However, that did not stop Rousey from assaulting a security officer. This caused chaos, prompting her husband to jump in from the stands and interfere. Browne would kayfabe punch a security officer, and pull Rousey into the crowd, before fleeing away.
However, it caused WWE to ban Browne from WWE events and led Rousey to outbursts on her social media account, and criticism of WWE. She would go on to use harsh words against the company and name-call them playing to her villainous persona.
What did Ronda Rousey claim in her outburst on WWE in 2019?
One of the most dominating women inside the ring, Rousey is equally impressive outside the ring. Her brave and outspoken nature led to Rousey publicly criticizing WWE for its policies and security measures. She would take to Instagram and write a long and cold post about the company.
Read More: 285 Lb WWE Monster, Who Destroyed Brock Lesnar in 85 Seconds, Had an Intense Backstage Faceoff With Dwayne Johnson
Rousey would write, "@wwe can assign as many security they want to follow me, they can't control me with hired goons. • @wwe can go ahead and fine me however much they want. They can't control me with money."
 

View this post on Instagram

 
ADVERTISEMENT
Article continues below this ad
The former UFC Bantamweight Champion would claim that WWE was lucky because her husband was there to stop her from causing any further damage. However, it was all kayfabe and a work with Rousey's husband playing his role pretty well
.Rousey is currently rumored to be in a tag match with Shayna Baszler for the Women's tag-team titles at WrestleMania 39.
ADVERTISEMENT
Article continues below this ad
Watch This Story: Dwayne Johnson's Daughter Simone to The Undertaker's Daughter Kaia – Meet Daughters of Top WWE Stars
Do you guys want to see Rousey hold gold again? Let us know in the comments.
Edited By: Sherjeel Malik