"They Cut His Water off" – Arn Anderson Explains Why Ryback Failed in WWE
Published 02/10/2021, 1:03 PM EST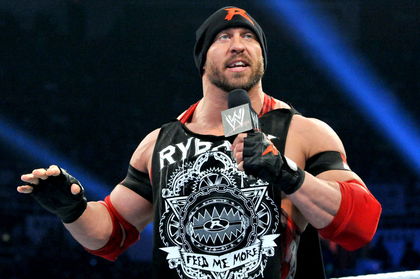 ---
---
Arn Anderson discussed Ryback on the recent edition of the ARN podcast.
ADVERTISEMENT
Article continues below this ad
According to Anderson, his experience with Ryback hasn't been disappointing. Moreover, he never understood why the company stopped pushing Ryback, that too during a time when he was doing well.
"I always – I have an opinion about people, the way they treat me…I always had no issues and a great working relationship with Ryback. There were a lot of things I would pull him aside and explain to him in advance. My feelings on what they were gonna do with him.
ADVERTISEMENT
Article continues below this ad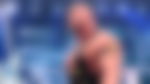 "Now let me say this – there was a point when the 'Feed Me More' stuff started right away and they first started pushing him – he got over pretty good. He was pretty hot at one time, and again here's that line, they cut his water off and I don't know why."
Arn Anderson believes Ryback had a spat with the wrong people. He was doing well and was earning revenue for the company through merch sells.
Ryback impressed the WWE Universe and Vince McMahon with his work. There wasn't a proper reason why the company stopped pushing him.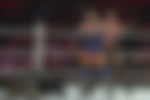 "It was so sudden and it was such a turn. It just makes you wonder if there was a conversation somewhere that I wasn't privy to. Somewhere he picked up some heat with the wrong guy; that's the only thing I can figure that happened."
Coming to Ryback's current status, Anderson doesn't have a clear idea on what's going on. Even though there's a chance he might return to the ring, there's no clear sign by the company or the pro-wrestler.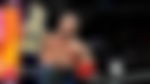 ADVERTISEMENT
Article continues below this ad
"You know, I'm sorry to hear that because I like both guys. But if he's getting himself back ready for another run, we'll see how that goes. Maybe he's smarter than we all think." 
Ever since Ryback quit WWE, he has taken shots at Vince McMahon and the company. It's clear that his relationship with the company went sour at some point, and hence, he quit the promotion.
Not only did Ryback take shots at Vince McMahon, but Triple H as well.
ADVERTISEMENT
Article continues below this ad
Do you think Ryback will return to WWE? Let us know in the comments below.