"They Laid the Foundation for Us" – Roman Reigns Hopes to Be in the Same Position as John Cena
Published 07/04/2021, 8:58 AM EDT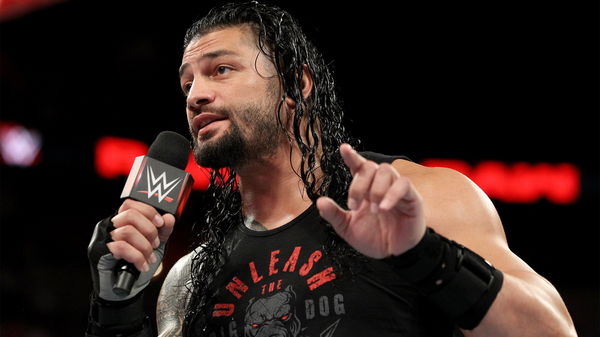 ---
---
Roman Reigns has been the Head of the Table for quite some time now. He has earned his way to success, and there are no two ways about it. Interestingly, John Cena had a role in catapulting his popularity among the WWE Universe during a time when fans didn't really like Roman.
ADVERTISEMENT
Article continues below this ad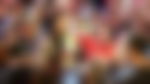 Roman Reigns praises John Cena
ADVERTISEMENT
Article continues below this ad
Roman Reigns was a recent guest at "Cheap Heat", where he lauded John Cena for his contributions to the company. He said,
"At No Mercy, I had already been in the position [of locker room leader]. John had been around periodically and jumping in for stretches, but I was still the main event. If he jumped into a live event to help out, he would go on before intermission and I'd close us out. At the same time, I was much younger. That's where this process that we're in now and these new layers that I'm showcasing took every day, every week on the road, all these Manias to put myself in this position to where I can tap in and maximize my potential.
"At the same time, this is the beautiful thing about our business, it the respect we have for our history and the respect for the superstars that pulled that wagon. It would be a bald-faced lie if someone said John Cena didn't tow the train for a long time. I will always have respect for that. Vince [McMahon] will always have great respect for that. Guys like Undertaker, that's why we have these legendary contracts to keep these guys.
"They paid their dues and guided our business and laid the foundation for us to continue this journey and continue this success. When they come back, it's only to bring more eyes and make it a bigger event. When you have someone like myself — and John was in this position with Dwayne and hopefully one day, I'll be in the same position coming back and there will be a new top dog. That's what drives business. When our guys go out and find success and bring that limelight and shine back to their first love." (H/t Fightful for transcriptions)
We know that wrestlers have to maintain a certain kayfabe inside and outside the ring. But is it really lovely to see that behind all that, there is immense respect and admiration towards one another. Mutual respect can never go wrong.
Watch This Story – From Edge to Brock Lesnar: WWE Superstars Who Wrecked Luxury Cars!
No Mercy build-up for Reigns vs Cena
The build-up for the No Mercy matchup between the two wrestlers was epic. The trash talk segment ahead of the match was nothing short of pure entertainment. Both men took personal shots at each other, and the fans just couldn't get enough of it.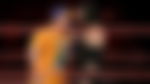 However, a majority of fans still argue that the match was a WrestleMania main event level, and WWE did no justice to it by pinning in at 'No Mercy'.
This was just another statistic in the long list of bad bookings by WWE. Even Cena himself mentioned in the promo segment that the match had the potential to be the main event of WrestleMania.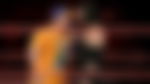 But in WWE's defense, they needed a top guy for the company to move forward, and they chose Roman. Unfortunately, the fans did not take an instant liking towards him and thus rejected the baby-face.
ADVERTISEMENT
Article continues below this ad
And maybe this was why they booked Cena Vs Roman quickly – to catapult Roman's popularity as fast as possible.
Sadly, a win over Cena did very little for Reigns' popularity, and it was only after WWE allowed him to express himself more freely and gave him a heel turn that the fans accepted him at the 'Head of the Table'.
Ever since then, 'The Tribal Chief' has been the top guy for WWE and is showing no signs of stopping anytime soon.
ADVERTISEMENT
Article continues below this ad
Now, there are rumors that both men might face off again at "
Summer Slam
". During a time when WWE is struggling for ratings, this might bring in more eyes to the product. Would you like to see it? Comment down below and let us know!