"They Want me and Brock" – Bobby Lashley Again Pushes for Brock Lesnar Match
Published 09/14/2020, 11:43 PM EDT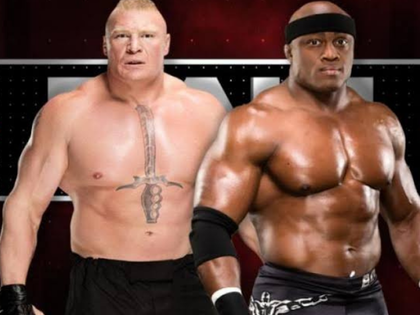 ---
---
Bobby Lashley vs Brock Lesnar is a long-cherished dream match for every WWE fan. However, destiny has always denied them the opportunity to watch these behemoths battle in the ring.
ADVERTISEMENT
Article continues below this ad
Hence, when Lashley was asked when this dream match will finally become a reality during an interview, he gave a straightforward answer. In fact, his response was polished, clear, and held immense respect for Brock Lesnar.
Of course, the primary issue with this match is that Lesnar is not under an active WWE contract. So, will this match still happen? Here's what Lashley had to say.
ADVERTISEMENT
Article continues below this ad
"It's the craziest thing with Brock. When I got into wrestling, Brock got out. I got out, and he got back in. I got back in, and he got out. Nobody is ducking anyone. It just so happens to work out that way. Brock has big opportunities and a lot of people he can have big marquee matchups against. He can take on Jon Jones within the MMA world. There is a line there that you have to stand behind."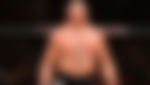 Since the fans want this potentially brutal match to happen at any cost, they are not taking into consideration what Brock Lesnar thinks about this. However, being the legend he is, Lashley wants to make sure everyone's opinions are factored in this situation.
ADVERTISEMENT
Article continues below this ad
"As much as the fans want to see this match happen, I got to take into consideration Brock has to do his business the way he wants to. We never had that opportunity to get in and have that match. Hopefully, the stars align for both of us. Maybe it will happen when we are 60. I'll tell you every day I post a picture of anything on social media, people will say they want me and Brock. We have to give it to him."
Bobby Lashley has a storyline in mind for Brock Lesnar
Previously, Lashley had expressed that before the match happens, there needs to be a storyline where the two are partners. He believes friends-turned-foes will be the storyline that will fetch the most viewership for their match.
ADVERTISEMENT
Article continues below this ad
Lashley might just have hit jackpot with this idea. When two beasts collide, there needs to be a reason. Therefore, if Lesnar comes back to WWE, they should team up first, leading to the eventual implosion.