"They're Jealous" – Jim Ross Shoots on People Questioning Triple H's WWE Success
Published 08/01/2021, 12:23 PM EDT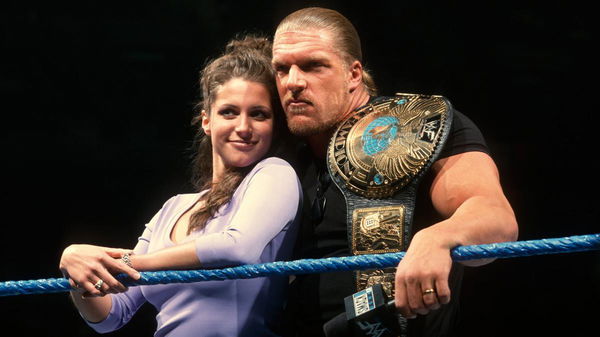 ---
---
Office romance is a risky thing to indulge in, let alone being in a relationship with your boss' daughter. That is what exactly happened between Hunter Hearst Helmsley aka Triple H and Stephanie McMahon.
ADVERTISEMENT
Article continues below this ad
The two individuals fell in love while they were involved in a "kayfabe" love angle after Triple H was feuding with the McMahon family. The relationship was hard because Vince McMahon was a tough nail to crack; however, the two lovebirds convinced Vince and are married to this date.
ADVERTISEMENT
Article continues below this ad
But the grass was not always green for Hunter and Stephanie because of all the backlash Triple H had to face just because he was dating the boss' daughter.
Many critics would point out that the push 'The King of Kings' received in his career is because he got close to Vince McMahon and because he was married to a McMahon.
Watch this story: The Biggest Heartbreaks in WWE History
Former WWE Head of Talent Relations and veteran ring announcer Jim Ross spoke on his podcast Grilling JR about Triple H and the criticism he has received over the years from fans and wrestlers due to him marrying Stephanie McMahon.
Jim Ross says that Triple H has earned everything through hard work
On his podcast, Ross said that only the "wedding vows" did not make HHH one of the best wrestlers in the world. It was his hard work that put him there.
ADVERTISEMENT
Article continues below this ad
"People get pissed at Triple H because they're jealous and because of who he married, maybe they believe that he would not have been such a success if he had not married the boss's daughter. I totally disagree with that." (H/T: Wrestling Inc.)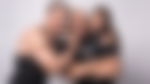 Ross added, "You can't tell me the wedding vows made him a great worker, he made himself a great worker, but he's not given enough credit for it because of the jealousy thing and the anti-McMahon backlash at times. He's never given credit sometimes for his hard work and his dedication to the business."
ADVERTISEMENT
Article continues below this ad
There's no denying that Hunter and Stephanie make one of the greatest power couples in the pro-wrestling business and both of them have fought through many odds to make their marriage a success.