The pro-wrestling world shared a moment of happiness last month, when RAW Women's Champion Becky 'The Man' Lynch announced her pregnancy.
Lynch announced that she was pregnant, and relinquished her title, in a heartfelt promo on Monday Night RAW.
The title was relinquished to Asuka, who was the winner of the Money In The Bank contract the previous day.
Lynch has been completely absent from all forms of WWE programming since the announcement.
Although there are rumors of her pursuing a career in Hollywood, 'The Man' seems to be focused on being 'The Mom' for the time being.
Her fiance Seth Rollins spoke about her, and how she has been holding up in a recent interview. 
"She missed the go, go, go. She missed having goals in mind. and having something to work toward."
Rollins stated that Lynch did not miss the professional side of her daily life, that she was happy without the stress of being a top-billed performer in the WWE. 
Becky Lynch with a potential return?
Rollins then spoke about how hard it must be for Becky to go through a pregnancy as a wrestler.
"Most other women who are pregnant are able to still work their jobs while they're pregnant and slowly transition out for a short period of time. The nature of our industry, she can't do that." 
Often, working women commit to their job during the first trimester of their pregnancy, and gradually phase-out of the job until they're fit to return.
However, in the WWE, which relies so much on physicality and athleticism, Lynch's departure had to be abrupt and immediate.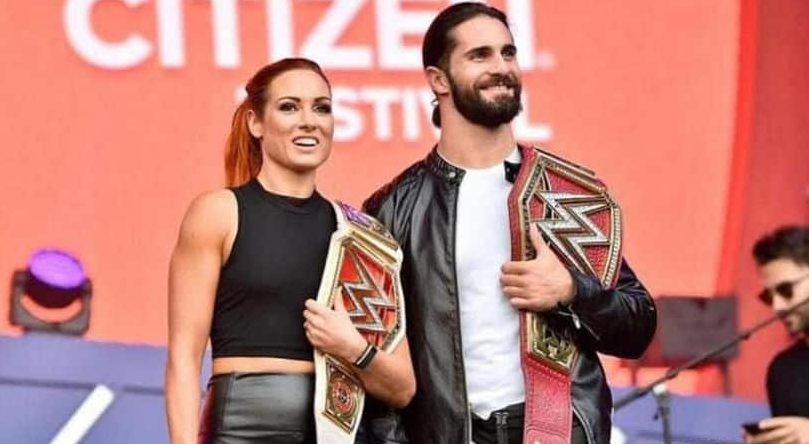 Coming to a full halt because of the pregnancy and the pandemic was apparently extremely hard for the former Champion.
"For her to go just a million miles an hour to nothing and then to try to figure out, 'What do I do now?' in the middle of a pandemic as well, where there is just not a lot to do in general. Definitely a test for her."
Also Read – Becky Lynch Shares Seth Rollins' Priceless Reaction to Her Pregnancy
However, Rollins didn't close the door on Lynch coming back or a potential full time return to the WWE.
"Oh yea, I expect so. Obviously that's gonna be up to her and how she feels. I think she has aspirations to return, but I don't know. Things can change between now and December."
If the pandemic gradually eases out, we may just see 'The Man' make a triumphant return to the ring, at the end of the year.