"Things Were Really Ugly For Me" – Kurt Angle Speaks Out About His Addiction in WWE
Published 10/06/2020, 12:50 PM EDT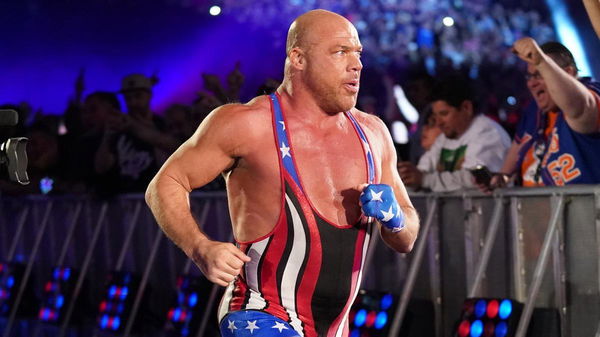 ---
---
WWE Hall of Famer Kurt Angle was known by various names. The American Hero got his name as he won an Olympic medal. He got another name as 'Perc Angle' for wrestling while high. However, he recently denied every rumor regarding getting high. In the Broken Skulls Sessions with Steve Austin, he confessed personal tragedies took a toll on his emotional well-being.
ADVERTISEMENT
Article continues below this ad
"I was injured a lot. I was suffering from the painkillers, and I had my sister die, and you know, I think the next day, I wrestled in an iron-man match, and I was all fricked out wrestling Brock in my match and thinking about my sister the whole time."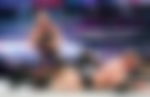 ADVERTISEMENT
Article continues below this ad
He admitted that he got high, but never during a match. Losing control during a match is detrimental for everyone involved.
"….things were real ugly for me in those years. You know, the thing that upsets me is people think that I was high when I was wrestling. I didn't get high when I was wrestling. I got high when I was done. So it wasn't Perc Angle that was out there. It was me."
Read more – Batista Makes a Shocking Revelation About His WWE Career
Kurt Angle was never high during a match
Being called high and made fun of is insulting to anyone. Kurt Angle is no different. While he was grieving for his loss, he got the name of Perc Angle for being "perked up." The label only added insult to Angle's injuries.
ADVERTISEMENT
Article continues below this ad
"Like it's just really insulting to hear fans say, 'Oh, that's because he was perc'd up. He didn't know what he was doing.' Could you imagine just wrestling all perc'd up? It would be a disaster, and people don't understand."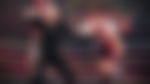 Kurt Angle eventually quit WWE in 2006. This occurred following his addiction to prescription medication, and the inability to work painful matches. He even said he would have died had he not slowed down.
ADVERTISEMENT
Article continues below this ad
Although he made the jump to TNA after WWE, he felt better in the new place. He eventually returned to WWE in 2017 and officially retired in 2019. He became a Hall of Famer in 2017. In 2013, Kurt Angle checked himself into a rehabilitation center to fight his addiction. He recently revealed he is "clean" for seven years.