"This Is All Fun and Games..": Fans React as Triple H Breaks Silence on Rumors of Vince McMahon Experiencing Creative Control in WWE After Shocking Comeback
Published 01/16/2023, 1:30 PM EST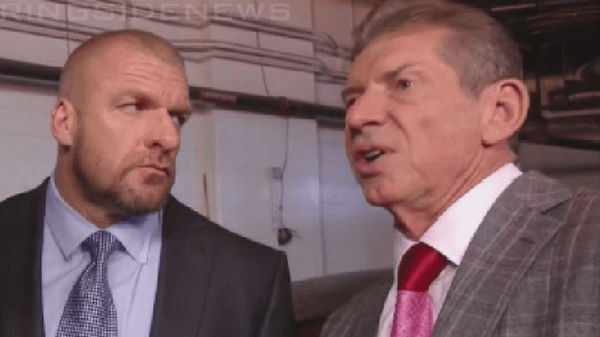 The return of Vince McMahon made the WWE universe worried about the future of the company. But more than the fans, the WWE superstars have concerns regarding any changes are in actions or not.
ADVERTISEMENT
Article continues below this ad
However, on January 13, 2023, chief content officer Triple H called a meeting with the WWE talents. The meeting was to give insights about the purpose of Mr. McMahon's return to the worried WWE talents.
Triple H led the talent meeting today in Green Bay. He told talent that Vince McMahon's return is to see whether or not they sell, and who they should sell to.

He said this will not change the creative team or process.

More coming to https://t.co/jy8u4a7WDa.

— Sean Ross Sapp of Fightful.com (@SeanRossSapp) January 13, 2023
ADVERTISEMENT
Article continues below this ad
Fightful Select shared a report in which they stated what Triple H said in the meeting ahead of this week's SmackDown episode.
The Cerebral Assassin, "Triple H said that he's been assured that Vince McMahon's return is to see if the company should sell, and help lead the charge and figure out who they might sell the company to if they do."
However, the thing that calmed the talents was the news of Mr. McMahon wouldn't take over creative control from Hunter. They wrote, "Triple H did keep it open and say that anything could change, but right now Vince McMahon defers final creative to Triple H."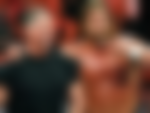 Furthermore, 'The King of Kings' also said to be told by the stars that he would have the final call if a creative segment with McMahon happens. Also, WWE is pretty much sure with Triple H being the creative head right now.
Wrestling fans react on Triple H's meeting with WWE talents
Hunter is one of the most respected persons backstage and his word has many times made several stars find a new direction. Thus, this meeting may have calmed the stars, but also have gave a clear picture to the fans. They shared their reactions on Twitter.
Triple H made the fans less worried, along with the WWE superstars.
I really, really hope the company gets behind him. It's clear the talent respect HHH and fans like most of what he does.

— JB (@SUPERZOMGBBQ) January 13, 2023
Lord please protect Triple H at ALL COSTS!!! He needs to stay there!!!

— KENNEDY!!!!! (@PinnacleEnder) January 13, 2023
Good to hear glad Hunter is remaining in charge of WWE creative. If Vince is putting this fate in Trips it's great to see. Maybe I'm wrong but I am starting to think that he does just want to sort out a sale

— matt hennessy (@matthennessy3) January 13, 2023
However, Stephanie McMahon's leave is making WWE Universe worried over Hunter's recent meeting.
And stephanie said last week that nothing would change with management. How are the talent supposed to trust that VKM will keep his hands off?? Praying he has enough sense to not blow up the whole thing because he's pissed….

— Julia Frame-Sutton (@Julzzz0824) January 14, 2023
For now….Stephanie said there would be no changes to the management team last week too. Then she resigned. Vince is driving this car. HHH knows nothing really. Stay tuned…

— Brian (@canefan27) January 13, 2023
Yeahh right. Stephanie said that management wouldn't change and welp she resigned

— Mr.Wrestlerwwe (@VinnieMac2005) January 13, 2023
Didn't they say similar thing last week and boom Vince took out Stephanie's team leading her to resign? The fact that Vince is already talking to triple H about creative is bad

— Common Sense (@CommonS37481141) January 13, 2023
Fans too got calm after reading this report.
If it's coming from his mouth that makes me feel a little better. But we all know the big shadow is lurking

— TMHD Electrix ⚾️ (@TMHD_Electrix) January 13, 2023
Still fans think Mr. McMahon will takeover creative department.
Crazy how WWE is openly reassuring its own talent that Vince won't be back in creative. It's like everybody knows he fucking sucks but it's pretty funny they're acknowledging it. https://t.co/hfyph5l1Lp

— Caty (@caty_747) January 13, 2023
Even though McMahon's return has to raise the stock value of WWE but many are yet worried future after returning. But Triple H's words might have made the stars worry a little.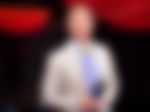 Vince McMahon intends no change as of now
ADVERTISEMENT
Article continues below this ad
Fightful Select reported that Kevin Dunn, who is Line Producer of all live WWE telecasts, spoke in the meeting. He shared Mr. McMahon hasn't talked about making changes in WWE upon his return now.
However, McMahon has suggested a few changes that could be great if happened, but he hasn't implemented the same.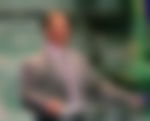 What are your thoughts on the same? Do you think Vince McMahon will bring new changes? Share your comments below.
ADVERTISEMENT
Article continues below this ad
Watch this story: Every WWE Superstar Who Attacked Vince McMahon
Edited By: Debmallya Chakraborty