"This Is Edge's Last Hurrah"- Booker T Gives Honest Verdict on WWE's Controversial Booking of Edge vs Roman Reigns
Published 07/01/2021, 10:15 AM EDT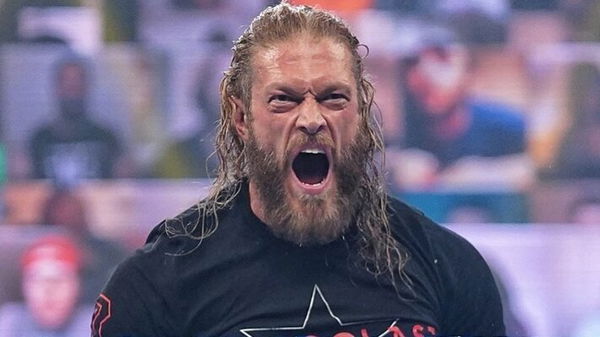 ---
---
Just when we thought there is no one left to challenge 'The Tribal Chief' Roman Reigns for his Universal Championship, Edge made his return on SmackDown. The returning warrior gave a beating of a lifetime to the champ.
ADVERTISEMENT
Article continues below this ad
'The Head of the Table' was cutting a promo about how he has saved the Universal title. He also claimed that there is no one left to challenge him after his victory against Rey Mysterio at Hell in a Cell.
Soon after, Edge's music hit, and 'The Rated-R Superstar' wasted no time in getting his hands on the champion.
ADVERTISEMENT
Article continues below this ad
Edge vs Roman Reigns booked for Money in the Bank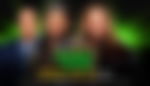 The last time we saw Edge in action was in a triple threat match between him, Roman Reigns, and Daniel Bryan for Reigns' Universal Championship. Consequently, 'The Head of the Table' won in one of the greatest triple threat matches at WrestleMania.
Edge has been sidelined since that match because of injuries. Now, after his return, WWE has made it official that 'The Rated-R Superstar' will go one on one against the 'Tribal Chief' for the first time in a singles match.
WWE legend Booker T recently spoke on Edge's return on his Hall of Fame podcast and expressed what he feels about this match-up. He said- "Edge is trying to finish things".
"One thing about the 'old school', it ain't dead yet. That's why a lot of times, we keep having to going back to it in certain ways," Booker added.
"And Edge right now, is getting himself into the best shape he possibly can. Saying, 'let's do it' I like that. Let's see what exactly what Edge still got left in the tank because we all know this is Edge's last hurrah," Booker T said.
This is the first time when we'll see Edge and Roman locking horns inside the ring by themselves. Notably, after this match, we might get to know whose spear is more devastating since both the wrestlers have been using the move as their finisher for years.
Booker T further highlighted that there are no other opponents left for Roman Reigns on the current roster. In fact, he feels the current roster lacks the charisma that the 'old school' had.
"There aren't a whole lot of contenders out there. I look at this like a boxing match, a boxing division. Who's in the division? Who do I got to, you know, look at and say, 'Man, that's my next guy right there.' Back in the day, Hogan had Orndorff, The Barbarian, Bundy, Andre the Giant, Big John Studd – he had a bunch of contenders, a bunch of stars. That's what I say right there. Where are the contenders? And if there are some, who are they?" said Booker T.
The history between Edge and Reigns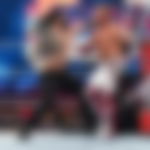 Edge made his return as a surprise entrant in Royal Rumble 2021 after his classic match with Randy Orton. The Rated-R Superstar was out of action after his storyline with 'The Viper'.
After winning the Rumble, Edge took little to no time in revealing what he came for. And that was the Universal Title match with Roman Reigns. Over the course of a few weeks, both men would engage themselves in verbal banters.
Meanwhile, Daniel Bryan also threw himself into the mix and went after Roman's title. The three men then met at WrestleMania 37 in a triple threat match, one of the best matches for all three men's careers.
ADVERTISEMENT
Article continues below this ad
Roman pinned both the wrestlers in epic fashion; thus, retaining his title.
With Edge medically cleared for his one-on-one bout for the championship, who do you think will emerge victorious?
ADVERTISEMENT
Article continues below this ad