"This Is Getting Highly Inappropriate": Kyla Braxton Responds to Paul Heyman's Flirting
Published 11/20/2021, 10:29 AM EST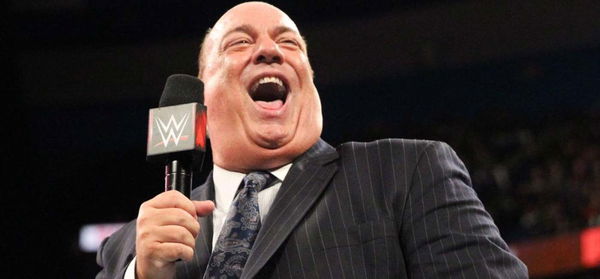 ---
---
Paul Heyman is certainly a divisive figure amongst the WWE fans. Even though he does not battle inside the ring, Heyman has had a big part to play in the success of many WWE superstars. Heyman is undoubtedly one of the best talkers on the mic, but his support of heels in the industry means he isn't always loved by fans.
ADVERTISEMENT
Article continues below this ad
Heyman played a very interesting role in the recent rivalry between Brock Lesnar and Roman Reigns till Lesnar got suspended. But now, Heyman is involved in a mini-feud with Kayla Braxton. His relationship with Kayla Braxton has been a very interesting one, and there has been plenty of interest around it since last month.
Recently, Heyman posted a tweet depicting a comic with an interesting caption. In the caption, Heyman tried to put forward that even the
Tribal Chie
f will acknowledge Kayla Braxton's "
sapiosexual lust for the wise man"
.
ADVERTISEMENT
Article continues below this ad
Kayla Braxton responded to Heyman's tweet. "This is getting highly inappropriate," she wrote in the caption. It will be interesting to see now how Heyman reacts to this. This mini-feud between Heyman and Kayla is now gathering interest with each passing day.
Well, we all know how smart Heyman is; he's even referring to himself as the wise man, thus the 'sapiosexual' lust. But it looked like Kayla had a different opinion and was not impressed at all by Heyman's tweet.
Watch This Story: Dwayne Johnson aka The Rock's Every World Title Victory in WWE
Paul Heyman talks about Kayla Braxton having a crush on him
In an interview with Matthew Aguilar of ComicBook.com, Heyman claimed Kayla has a crush on him. Heyman revealed he thinks Kayla has great taste in men because of her crush on him. Even though Heyman admitted Kayla is a talented person, he also complained that Kayla pokes and bothers him all the time with her questions.
ADVERTISEMENT
Article continues below this ad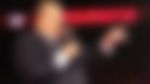 Heyman said, "I think Kayla's a remarkably talented person, but she's a stalker, and she's stalking me, and she's bothering me. And she's nagging me. And she pokes, pokes, pokes, pokes, pokes, pokes, every time, with her freaking questions, and her interrogatories. It's like being in a deposition. It's just like, 'Leave me alone. Go bug somebody else.'"
Further, the special counsel to The Tribal Chief added what Kayla does is just gossip. But he has nothing against Kayla. "That's what she does, she gossips. She'd love to talk about superheroes. She thinks she's Wonder Woman, but I have nothing against her. I like her very much," Heyman added.
ADVERTISEMENT
Article continues below this ad
What do you make of this developing storyline?