"This Kid Has So Much Potential" – Kurt Angle On WWE's Most Underrated Superstar
Published 04/24/2021, 12:19 PM EDT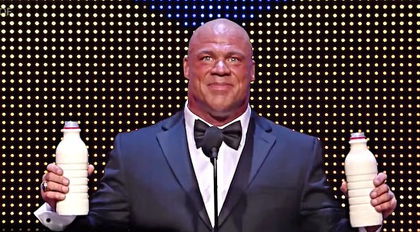 ---
---
Since the advent of social media and wrestler-owned podcasts, WWE fans have had the good fortune of knowing their favorite WWE Superstar in a different light outside the ring. WWE Hall of Famer and Olympic Goal medalist Kurt Angle is no different. Fans can go to YouTube, join his live streams and ask Kurt questions on anything they want.
ADVERTISEMENT
Article continues below this ad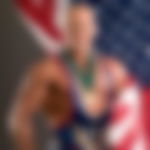 Kurt Angle on Chad Gable
ADVERTISEMENT
Article continues below this ad
In an episode of "The Kurt Angle Show" on Apr 20, 2021, Angle was asked about who he thought was the most underrated wrestler. Kurt replied,
"I would say and I wrestled him late my career, but I would say Chad Gable I think this kid has so much potential and I know the company started pushing him and then they laid off and then he pushed him and laid off. But I don't know if it has to do with his size but the guy is amazing. And he, you know in real life, he could whoop any of those wrestlers asses. So you know he's like badass and you know to not have him go to the main event level where he deserves to be is just blows my mind because he is very talented. Great technical wrestler former Olympian; you can't ask for anything more than that"
Kurt Angle revealed that he thought WWE highly underrated Chad Gable, given his superior abilities. This, coming from a former WWE Champion, is a massive statement.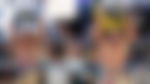 Kurt on Chad leaving WWE
Kurt Angle's co-host Conrad Thompson followed up Kurt on his previous statement by asking if it would be a good idea for Chad to leave WWE and join some other promotion. Angle concurred by saying,
"I think so I mean I wouldn't encourage him to do it you know, I wouldn't give anybody that type of advice, I want them to do what they were comfortable with doing, but I think Chad does need a makeover. I think that him going there [Japan] and getting more experience and coming back with a different character or something that, you know, a little bit of a subtle change, I think that would really help him. I'm not saying he should do it, I'm just saying that it's not bad advice to go ahead and do that"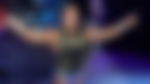 Conrad Thompson made an excellent point by pointing out Drew McIntyre's WWE run. It is quite commonly seen that whenever a wrestler wants to recreate or re-establish himself, he needs to take some time off from WWE.
This makes WWE want that wrestler back (if he is doing well in other promotions). Drew McIntyre stands as a tall example of the same.
'The Scottish Psychopath' came in as the chosen one and then wound up being a part of the 'Three-Man Band'. From there, he left WWE and became the top guy in TNA. Drew had a great run in the UK. Now, since he came back to WWE, he's at the top of the wrestling card.
ADVERTISEMENT
Article continues below this ad
Maybe if he didn't leave WWE, we wouldn't have had the joy of watching great matches like Drew McIntyre vs Brock Lesnar at WrestleMania 36.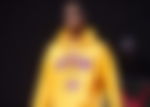 ADVERTISEMENT
Article continues below this ad