Three Reasons Why the Top Rope Broke During Roman Reigns vs Demon Finn Balor at WWE Extreme Rules 2021
Published 09/27/2021, 9:38 AM EDT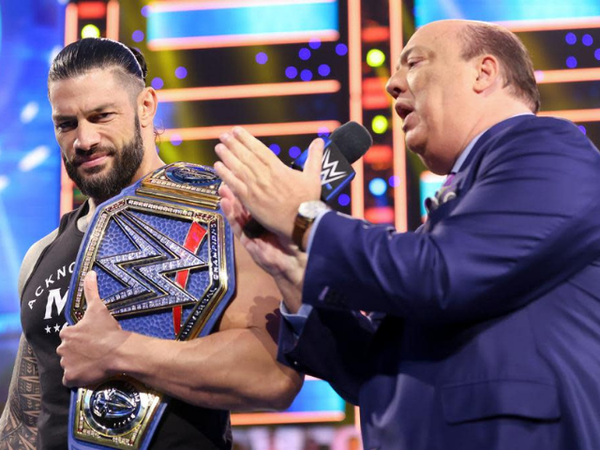 Something interesting happened at WWE Extreme Rules during Roman Reigns vs The Demon for the WWE Universal Championship. The top rope mysteriously broke when The Demon was preparing to leap on Reigns and dethrone him.
ADVERTISEMENT
Article continues below this ad
The question in everyone's mind is – How did the rope break? Let's face it, it wasn't a technical error. The turnbuckles were secured and the rope was bound well because prior to their match, others were in the ring as well. During none of the previous matches did the rope break even though several times Superstars clashed with the turnbuckle.
Therefore, the only logical answer is that someone tampered with it while The Demon was preparing for the jump. The reason no one saw it was because the entire ringside was filled with smoke and it was difficult to make out everything properly in the red light.
ADVERTISEMENT
Article continues below this ad
However, it does seem like Paul Heyman had something to do with it.
If one sees the footage carefully, Heyman is seen hurrying back to the other side from The Demon's corner right after the top rope snapped. It's possible he tampered with it when everyone else was trying to see when The Demon jumps.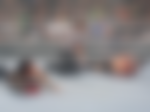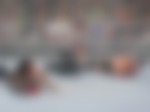 But, why would Heyman do this?
First, of course, he wanted to ensure Roman Reigns continues his dominance as The Universal Champion. However, it's possible he doesn't want the reign to continue for The Tribal Chief, but for The Beast.
During the episode, Heyman was talking on the phone backstage in a very secretive manner. When Kayla approached him, he started reacting. In fact, he said that he can talk to Brock Lesnar even if he is special counsel to Roman Reigns. So, ensuring Reigns stays Universal Champion till Crown Jewel could be what Heyman and Lesnar were conspiring about.
As fans know, Brock Lesnar and Roman Reigns are taking on each other at Crown Jewel 2021. It would only become a title match if Reigns retains the title at Extreme Rules 2021. And well, now it is.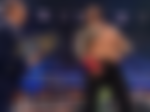 Could Bray Wyatt want to save Roman Reigns from The Demon?
Another explanation for the same is that this was a supernatural doing. And, who is the Supernatural being the WWE Universe has known and loved? The Fiend.
He has done Supernatural things during his time with WWE. Therefore, before he completely leaves WWE behind for good (he teased his AEW debut), maybe he did one last Supernatural act to ensure the Universe, the Universal Champion, and others remember him.
Let's not forget, Roman Reigns became the Universal Champion after taking down The Fiend and Braun Strowman at Payback 2020. Maybe someday he will come knocking on Reigns' door to make him return the favour.
Since an external source is a possibility, maybe it was none other than The Invisible Man himself. Finn Balor did say he'll deal with John Cena in due time, so, maybe, Cena gave Balor a glimpse of what it means to go up against him by ensuring The Demon suffers his very first defeat.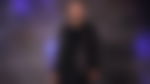 While chances of Wyatt and Cena being responsible for this are minimal, it's not possible to completely rule this out. WWE is capable of EVERYTHING!
ADVERTISEMENT
Article continues below this ad
What if it was an actual failure though?
A final theory about this is that the rope snapped, because it snapped. While a technical failure at a PPV is concerning, it's what happens.
Watch This Story: Roman Reigns Victory to Sasha Banks Return: The Grand Moments From WWE Extreme Rules 2021
ADVERTISEMENT
Article continues below this ad
Moreover, probably capitalizing on a technical failure was the only way Roman Reigns could defeat The Demon!
What's your theory about this? Let us know in the comments below.