Tombstone Piledriver to Hell's Gate: Every Iconic Move of WWE Legend The Undertaker
Published 10/23/2021, 12:13 PM EDT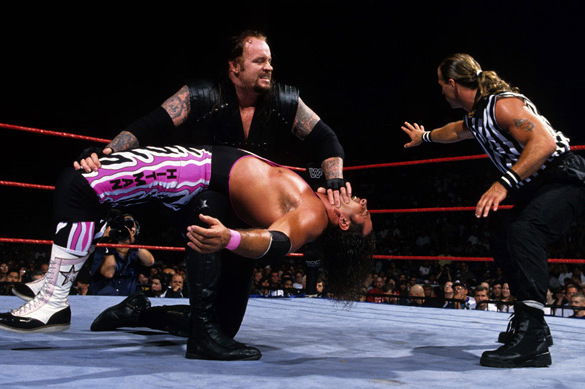 ---
---
The Undertaker is not just a wrestling character; he is the heart and soul of wrestling. There's a reason why his wrestling career spanned over three decades where the fans never turned on him, and he received all the love in the world.
ADVERTISEMENT
Article continues below this ad
Sure, his 'deadman' persona gave him the authority a wrestler needs on his opponents. However, The Undertaker also had some jaw-dropping moves that the fans just loved to watch.
For a guy of almost 7 feet, it's difficult to freely move the body around, let alone doing top rope suicide dives. However, the Phenom had no problems in doing so and he did all those moves perfectly. Eventually, he immortalized his finisher called, Tombstone Piledriver.
ADVERTISEMENT
Article continues below this ad
Watch This Story: Roman Reigns Puts Down Brock Lesnar, Becky Lynch Retains: Best Moments From WWE Crown Jewel 2021
The Undertaker has had a plethora of moves to dish out on his opponents; however, there were few of them which went down in the history books just because 'Taker executed them perfectly.
Let's take a look at some of the best moves The Undertaker had in his arsenal.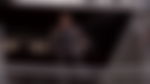 #1 The iconic Tombstone Piledriver from The Undertaker
'Taker made his WWE debut (then known as WWF) at the 1990 Survivor Series PPV, and there was something about him that struck fear in his opponents.
However, their worst fear was realized when WWE Hall of Famer, Koko B. Ware took the very first Tombstone Piledriver ever. The move looked so devastating that in the initial years, no one ever kicked out of it.
For nearly 30 years, 'Taker ended his matches with a Tombstone Piledriver which differs greatly from the traditional pile-drivers. While delivering a Tombstone, Undertaker tucks his opponents' heads between his knees and drops the opponent head first.
#2 The Undertaker and his iconic Chokeslam
Chokeslam is a treat to watch for the fans and fans loved seeing a big guy like The Undertaker lifting his opponents by their throats and slamming them down. Throughout history, almost every big guy has performed Chokeslam on their opponents because the elevation of the opponents intrigued the fans.
However, when 'Taker does the move, it feels like poetry in motion. Throughout his illustrious career, he has delivered innumerable chokeslams, and the fans loved it every time.
#3 The Last Ride from The American Badass
Back in 2002, 'Taker did the unthinkable and completely flipped his 'deadman' gimmick and turned into 'The American Badass' who loved to ride a Harley Davidson bike and dawned the US flag.
Interestingly, for the sake of this new gimmick, The Undertaker changed his iconic finisher from Tombstone Piledriver to The Last Ride, which looked equally devastating.
The Last Ride is simply a powerbomb but with a little tweak, while having his opponents on his shoulder for a powerbomb, 'Taker would grab his opponent and lift him further up, making the fall even harder.
#4 Snake Eyes
There is one innovative move that 'Taker did. He used to put his opponent on his shoulder and slam their heads on the top rope turnbuckle, which would blindside them, and then he would deliver a running big boot to them.
#5 The Undertaker goes 'Old School'
This one's so innovative that just like the move's name, it breathes a wave of "old school" in the hardcore Undertaker fans.
To execute this move, 'Taker would grab on his opponent's arm and twist it and cleverly to reach the top rope, then he would stunningly walk on the top rope and jump and hit the opponent's back.
This is surely one of the moves that made The Undertaker one of the most iconic wrestlers in WWE history.
#6 Leg Drop on the Apron
This move is hard to watch. With the weight of Taker, it's hard to imagine the pain it caused to his opponents. One of the signature moves of Undertaker is the Leg Drop on his opponent's chest.
However, it's not just a regular Leg Drop, but it is tweaked. Taker delivers this move on his opponent's chest when his opponent's upper body is on the edge of the ring.
The dull thud from this move can make anyone uncomfortable from just watching it.
#7 Hell's Gate
Undertaker is a complete wrestler. By this statement, we mean that 'Taker was not only well versed in dishing out fists and boots but also had a devastating submission in his arsenal.
ADVERTISEMENT
Article continues below this ad
What mixed-martial-arts fans would call a 'Triangle hold', the WWE fans call it Undertaker's "Hell's Gate". This is literally an MMA submission, but works wonder whenever used.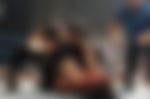 Undertaker would render his opponents completely lifeless at times with this move.
ADVERTISEMENT
Article continues below this ad
It was the moves like this that made The Undertaker one of the most iconic superstars in professional wrestling history. For now, the phenom has happily retired from the sport and spends time with his family.