Top 10 Best in Ring Moves of WWE Legend Chris Jericho
Published 01/19/2021, 4:07 PM EST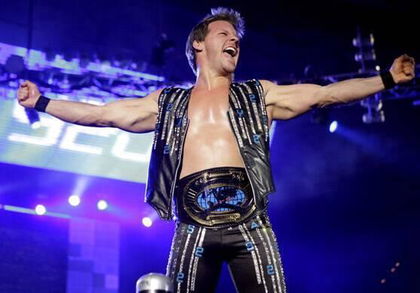 ---
---
Chris Jericho is one of the top pro-wrestlers in the industry at the moment. He paved his way to fame with excellent promos, skills, and immense hard work. However, one of the best contributions he has made to the industry is his in-ring moves.
ADVERTISEMENT
Article continues below this ad
Top 10 Chris Jericho moves
Codebreaker
ADVERTISEMENT
Article continues below this ad
This is probably one of the most painful moves in wrestling. Therefore, when Jericho introduced it, almost everyone was concerned about him and his opponent.
The move requires him to jump and bring the head of his opponent to his knees. Then, he takes a fall while his knees and the opponent's head clash.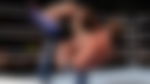 Chris Jericho Liontamer
This is a modified version of the Walls of Jericho move. In this, Jericho holds the opponent in an arch and presses down on their neck with his right knee.
It requires strength to hold on to a Superstar in that position. However, Y2J has used this move to tap out several pro-wrestlers throughout his career.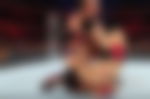 Walls of Jericho
This is the most popular move employed by Y2J. To execute this, he holds his opponent in an arch from the knees and waits until they tap out.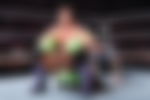 Lionsault
Lionsault is a brilliant move if executed properly. Otherwise, it can end poorly for the one attempting the move.
In this move, Jericho takes a running leap towards the middle rope, bounces off it, and reverse somersaults on his opponent.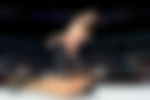 The rough part for him is that he lands on his knees and hence, it's not a good idea if he's not wearing knee pads.
One Handed Bulldog
Chris Jericho runs up to the opponent from behind and pulls them down with one hand. Notably, he takes a hard fall in this one.
Randy Orton's RKO is similar to the One Handed Bulldog.
Missile Dropkick
He climbs the top of the ring and then jumps towards his opponent while kicking them with both legs. If he can keep balance, he lands on his side.
He has taken down legends such as Kane and Kurt Angle with this move.
Frankensteiner
This is a complicated move and can end badly for both Jericho and his opponent if he doesn't execute it properly.
He places the opponent on the ropes, climbs the ropes himself, puts the opponent's head between his knees, and somersaults his way onto the ring floor.
If he's lucky, he lands on his knees. If he's not, then he stands a risk of injuring his neck.
Superplex
Another move from Y2J that requires both him and his opponent at the top of the ring.
He takes his opponent to the top of the ringpost and then takes them down to the floor with a massive drop. Most of the times, he hurts his own neck while executing this move.
Diving Back Elbow
Chris Jericho climbs the top of the ropes and jumps towards his opponent. The trick is to take a turn mid-air so his elbow hits the opponent.
This move proved its worth when he took down The Rock using it.
ADVERTISEMENT
Article continues below this ad
Chris Jericho Crossbody
This is a simple yet effective move. Chris Jericho climbs the ropes and then jumps on his opponent with his arms spread out. This helps him in taking down the opponent and locking him for the pinfall victory.
ADVERTISEMENT
Article continues below this ad
This move is similar to Jey Uso's Uso Splash.