Top Hollywood Actress Felt Unfortunate Spending Time With Dwayne Johnson
Published 06/15/2022, 9:00 AM EDT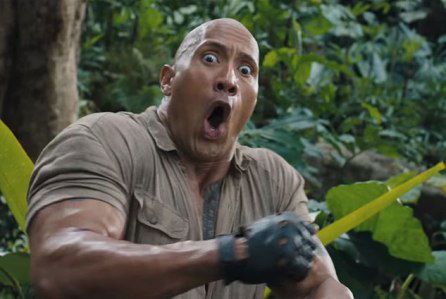 Dwayne Johnson is a beloved celebrity. Not only do his adoring fans cheer for him at wrestling shows and movie premiers, but other celebrities also love to spend time with 'The Rock'. This is one of the reasons he is in so many movies and talk shows.
ADVERTISEMENT
Article continues below this ad
Having the charisma and humility of The Rock makes it impossible to come off as ignorant and unpleasant. And the news of DJ being in a feud or disagreement in showbiz is nonexistent. But one particular celebrity says it was an unfortunate time being with Dwayne Johnson.
ADVERTISEMENT
Article continues below this ad
Emily Blunt and Dwayne Johnson in the WIRED video
In a video series where celebrities answer the most asked questions about them on the internet, Emily Blunt and Dwayne Johnson sat down for the promotion of their movie, Jungle Cruise. The Rock reads, "What is Emily Blunt doing right now?" to which Emily replies, "Unfortunately talking to Dwayne Johnson. That's what I'm doing. Dream come to true."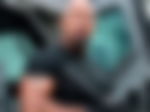 Emily Blunt is a great comedic actor, as shown here. The Rock and Emily Blunt bounce off pretty well in this interview as well as in their movie Jungle Cruise. Earning $220 million worldwide, the movie is a banger and fans agree as it has a 92% fan rating on Rotten Tomatoes.
The Rock's reputation in Hollywood
Being a movie star holds a different place than other celebrities. While wrestlers have to cater to wrestling fans, and influencers cater to their specific audience, a movie star is universal. Not only do movies get translated in a matter of moments, but some fans also hold movie stars above normal people.
ADVERTISEMENT
Article continues below this ad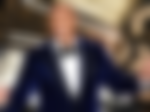 'The Great One' is a special case when it comes to actors in Hollywood. Being with WWE, The Rock had a massive following, but all the fans were mainly US-based and male. When he made a shift to movies, he stuck to his strong points. With a charismatic smile and a body that would easily compete with that of high-class models, he became one of the best action movies.
WATCH THIS STORY: The Rock, Sheamus and More: WWE Superstars Who Had a Blast on Conan
ADVERTISEMENT
Article continues below this ad
His movies brought audiences of all kinds to the theaters. Not only men but women, and not just the US, but the whole world was ready for the next Dwayne Johnson-starter action flick. This is one of the reasons that DC picked The Rock to portray one of their main villains/anti-heroes in the upcoming Black Adam movie.
Tell us about your favorite Dwayne Johnson interview in recent times.