Concern Over Brock Lesnar's WWE Future After Triple H Makes Massive Change
Published 08/24/2022, 7:00 PM EDT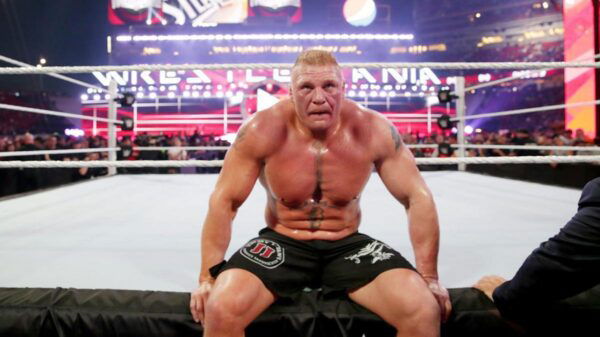 WWE loves hitting their fans with a sense of nostalgia. Every once in a while, an old superstar would make their return to the company and receive a massive pop from the crowd. However, receiving a massive pop from the crowd is not just the only thing.
ADVERTISEMENT
Article continues below this ad
Old returning wrestlers are often past their prime and cannot live up to their past performances. Often these superstars cannot entertain their fans and leave them hanging. There have been various examples of these. The Undertaker making his return for the umpteenth time or Goldberg coming back and not performing up to the expectations. Although these returns received a massive pop from the crowd, their in-ring actions were not up to the mark.
ADVERTISEMENT
Article continues below this ad
Vince McMahon loved handing over the main-brand titles to part-timers such as Brock Lesnar and Goldberg. Such an event occurred when a prime Bray Wyatt was defeated by the part-timer Goldberg for the Universal championship.
Speaking on his podcast, 'To Be The Man', Ric Flair revealed that Triple H is not a fan of part-timers and instead relies on the full-timers. The Nature Boy said, "He looks at the big picture totally different than other people do, than other people have. I don't think he's crazy about the part-time performers. That would be my take on it."
Superstars such as Brock Lesnar have been a part-timer ever since he returned to WWE back in 2012. Over the years, he has been an irregular performer, only performing at some of the big events and skipping the weekly shows. Even if Brock appeared for the weekly shows, he never performed on them. And as per Flair's statements, part-timers such as Brock Lesnar and Goldberg are in trouble. His status has often been argued as unfair to other wrestlers since most of them work throughout the year. Part-timers such as Brock only appeared at selected shows.
Even after his face turn and cowboy-gimmick return, Lesnar remained a part-timer and only competed in PPVs and appeared only on a few weekly shows and not all of them.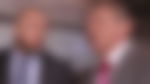 Flair continued on how Triple H prefers full-timers over part-timers. He stated,"As he knows… he worked every day until the day he got more involved in the office. Especially in a title role, the title picture, this is just me taking a guess, I think he's going to work towards having people who are champions working more dates." 
Ever since Triple H took charge of the creatives, several formerly released WWE superstars have marked their return to the company. Superstars such as Karrion Kross, Johnny Gargano, Dexter Lumis, Dakota Kai and IO Sky have returned. These superstars were major talents in NXT under Triple H and he brought massive changes to the company using them.
ADVERTISEMENT
Article continues below this ad
The reign of Triple H and Stephanie McMahon marked an exceptional change backstage
With the retirement of Vince McMahon, Triple H, Stephanie McMahon and Nick Khan took over the company. As per PWInsider's report, the trio has brought forward a positive energy backstage, with staffs now much happier than before.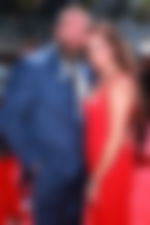 PWInsider reported that WWE's production department is now termed a healthy workplace, with a much better working culture. The report stated every staff backstage is now happier. The era of Triple H and Stephanie McMahon has begun on a positive note, but only time shall tell where this will go.
ADVERTISEMENT
Article continues below this ad
WATCH THIS STORY: Most Devastating Finishers of 2021