Former WWE Superstar Matt Cardona Reveals Why He Had to Apologize to a "Pi**ed" Undertaker
Published 03/05/2021, 8:44 AM EST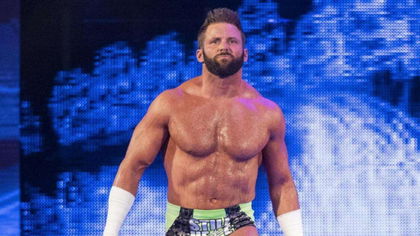 ---
---
Matt Cardona has been enjoying his time in AEW and Impact after his unceremonious exit from WWE. His time in the company as Zack Ryder is still fondly remembered by many, although it should have been a lot better than it was. 
ADVERTISEMENT
Article continues below this ad
Regardless of that, he did have a lot of fun times during his run there and has memories he can look back and laugh at. One of them involves actually making WWE legend The Undertaker angry during an overseas show!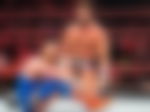 ADVERTISEMENT
Article continues below this ad
"So I got in trouble with The Undertaker for being on my cell phone," jokes Cardona, speaking to The Major Pod Network. "For those who don't know the story, It was overseas, we were in Mexico. I believe the main event was Vladimir Kozlov vs Triple H.
"This like the last night of the tour. So how many times have I seen this match? So like, you know, all the boys, all the fellow wrestlers are sitting watching the monitor, and (Curt) Hawkins and I are on our phones."
Cardona immediately realized that this show of disrespect to Triple H and Kozlov was not appreciated by 'The Deadman'.
"Hawkins claims he was just checking the time at this exact instant, but The Undertaker gives us The Undertaker head snap, you know, basically disrespectful for being on your phone," explains Cardona. "And he's pretty pissed and I'm like, 'This is The Undertaker, locker room leader, pissed'." 
Mark Henry asked Matt Cardona to apologize to The Undertaker
Matt Cardona revealed that Hall of Famer Mark Henry pulled him aside and asked them to apologize to Taker, a task which they soon got down to doing.
ADVERTISEMENT
Article continues below this ad
"So Hawkins and I, we pull him aside, we apologize and he's super cool about it. Super cool," said Cardona. However, he also had a task for them, which was to apologize to Triple H and Kozlov as well for their behavior. 
Cardona admitted that it was very awkward to go and explain to Triple H that they were on their phones during his match. "He played it off like he didn't care," claimed Cardona, but it was a very tongue-in-cheek moment for both of them. 
ADVERTISEMENT
Article continues below this ad
At least now, we know for certain that The Undertaker's death stare has the same effect on Superstars inside as well as outside the ring.