Triple H Reacts to Undertaker's Controversial Comments on Current WWE Superstars
Published 04/03/2021, 2:37 PM EDT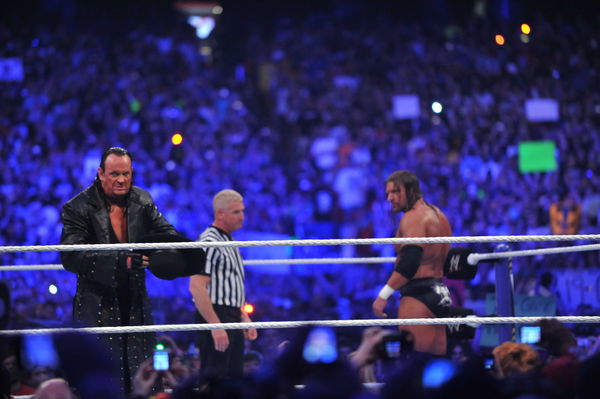 ---
---
It's WrestleMania season, but without the Undertaker, things look completely different. The Deadman retired in 2020, bringing an end to his legendary career. However, his record of 25-2 will go down as the most legendary record in sports entertainment. Despite not wrestling, his input will be crucial to WWE's product; at least that's what WWE's COO Triple H thinks.
ADVERTISEMENT
Article continues below this ad
Triple H looks forward to working with Undertaker
ADVERTISEMENT
Article continues below this ad
On the Joe Rogan Experience, Undertaker criticized WWE's recent product and claimed it's gone soft. While it received criticism from many, certain people agreed with the Deadman's point of view.
On a pre-NXT Takeover media call with Inside the Ropes and Kenny McIntosh, Triple H expressed his feelings towards what Taker thought should improve in WWE.
"Taker has always been one of those guys that is very bluntly honest and the great thing about him, though, is he's bluntly honest with that opinion. 'Here's how I think it should be, and here's how I could help you to get there.' So he's wide open to all of that. His comments and his intentions are always with the best of intent or desire to improve."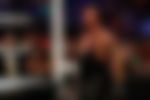 According to the Game, Undertaker is one of those stars whose advice young superstars value.
"There's certain guys in the business that if they speak, they've been around a long time, seen a lot of things and they've earned the right to, if they speak, you listen and you take their point of view and you work with it.
"He's one of those guys for sure. So, if he says it and believes it, there's something to it, then again every generation is different and what people are willing to accept in generations, everybody believes that certain generations of music are better than others too and, at the end of the day, all of this is opinion, we all like what we like, we all dislike what we dislike, and we give our opinions on it."
The Game respects Taker's opinion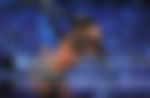 Taker and Triple H shared the ring multiple times while both superstars were active competitors. Triple H is the only Superstar to lose to Undertaker thrice at WrestleMania.
ADVERTISEMENT
Article continues below this ad
"It really comes down to, 'What do the masses of people like?' The successful companies can tap in long term to the masses of people and get the most people to buy into, to like, to want to participate with today's product, so that's where it's at. And again, for Taker, I absolutely respect his opinion and take it into account and look forward to working with him on making it all better–on every level."
Will the rest of the WWE locker room acclimate with Undertaker as a backstage personality? Will the Deadman himself agree to working in a role that breaks kayfabe?
ADVERTISEMENT
Article continues below this ad
Despite what his decision is, he'll always be a legend whose opinion people will respect for ages to come.