Triple H Reveals AJ Styles Wanted a Match Against Him at WrestleMania
Published 04/04/2021, 10:10 AM EDT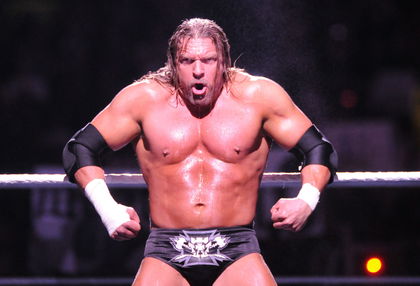 ---
---
Triple H has been an integral part of WrestleMania in the past. However, the 'Game' would not be participating this year, which has led to fans questioning his absence. Interestingly, we recently learned that AJ Styles tried to make it happen, but 'The Game' did not sign off on it.
ADVERTISEMENT
Article continues below this ad
Triple H revealed that AJ Styles had approached him for a match at WrestleMania, but he wasn't ready to make a commitment considering the other responsibilities he already has to take on.
Even though he would love to be a part of WrestleMania, it's not going to work for him, given his schedule. AJ Styles tried to convince him, but as humbled as he was, it wasn't possible.
ADVERTISEMENT
Article continues below this ad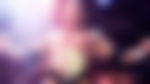 "The personal side of it, the performer side of it, I would love nothing more, but the reality is—I'm not going to have the bandwidth or availability schedule-wise to be able to pull that off. He would come to me every week or every other week when I would see him and say, 'How's that bandwidth coming? You going to be able to make this happen?'
"I'd say I'm not, but I'm flattered by that—I really am—and I'm humbled by it. I wish I had the bandwidth to do it, and I'm not saying I won't be able to do it in the coming year, if it's right and everyone believes it should be done."
Triple H concerned about the physical requirements for WrestleMania
Triple H has prepared for WrestleMania before. He knows the amount of physical stress the body has to endure just to prepare for the event. Currently, HHH is unsure if he can get into that shape.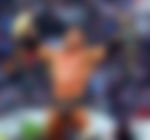 "I've said this before, but getting ready for WrestleMania is a different thing, and the older you get, the harder it gets. Doing this once a year or once every couple of years, especially now, is not an easy task. You try to stay in the best shape you can, but that's not 'WrestleMania shape' and it's a different thing.
ADVERTISEMENT
Article continues below this ad
"When he first came to me, I said, 'AJ, I'm not going to tell you no. Personally, I'd love to work with you and at this point, you can carry me to something.' So, I'd love it."
ADVERTISEMENT
Article continues below this ad
Booking Triple H against AJ Styles would have been an excellent way to conduct WrestleMania; however, if he's not ready for the match, it's best if we restrict it to our dream match list. Hopefully, the WWE Universe will see him in action at the next WrestleMania.